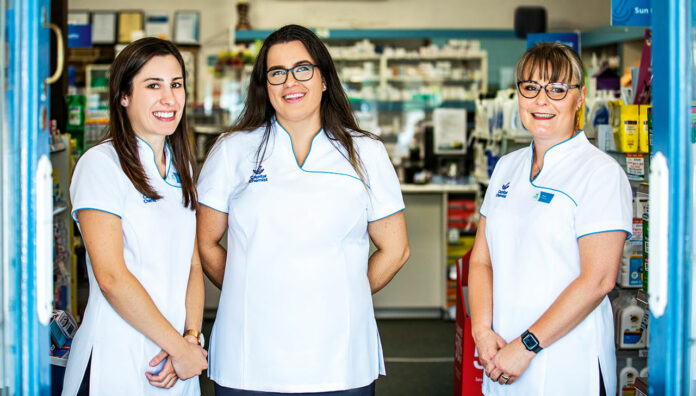 To celebrate International Women's Day (8 March), AP speaks to nine successful Australian female pharmacists.
From ownership to academia, and dispensing to the defence force, pharmacy is a diverse profession – as are the women who make up a large proportion of its workforce.

While most old-world 'chemists' who compounded elixirs and sold tonics in the early 19th century were men, women have always had active roles in pharmacy. Whether this meant taking over a business, as Victoria's first registered female pharmacist Margaret Bignell did following her husband's death in 1897, or advocating for the right to sell scheduled poisons, like Caroline Copp, another of Australia's first female pharmacists had to, women have worked to earn their place in the profession.
Today, 62.7% of Australia's 34,580 pharmacists are women. This figure is reflected worldwide, with the International Pharmaceutical Federation predicting the percentage of women in the global pharmacy workforce will increase to more than 70% by 2030.
Women in pharmacy in Australia are increasingly taking leadership roles in the profession. Just last year, for instance, the ACT Branch President Renae Beardmore MPS, joined Michelle Lynch FPS as the second Vice-President of PSA.
Other female pharmacists, particularly with long experience, have dominated awards recently, including the current PSA Pharmacist of the Year, Kay Dunkley MPS, and the winner of the PSA Lifetime Achievement Award, consultant pharmacist Debbie Rigby FPS. 
The pharmacy profession needs to attract more women into senior positions and actively support their progression into these roles.
Decision-making and leadership should more closely reflect the diversity of the profession – in practice settings, by gender, and by cultural and ethnic background.
Here, leaders and inspiring female pharmacists reflect on their journeys to their current positions in corporate, military, hospital, Indigenous, government, academic and community pharmacy ownership roles. 
The nine women pharmacists featured have forged ahead by taking opportunities that have arisen – no matter how challenging or unexpected – developed professional networks, followed the advice of mentors, undertaken extra study, travelled overseas, and have often also taken an active interest in their profession. 
They are role models for early career pharmacists everywhere. 
BENTE HART MPS, NATASHA JOVANOSKA MPS and KAYLA LEE MPS (above)
Capital Chemist Braidwood, New South Wales 
A wearer of many hats in her local community, Danish-born Bente Hart sees herself as a 'connector' for the Capital Chemist Braidwood with all other local health services.
One of three part-time partners in the pharmacy, alongside younger counterparts, Kayla Lee MPS and Natasha Jovanoska MPS, who manage the pharmacy, she regards herself as an 'enabler' of their joint ownership, rather than the mentors who provided their 'excellent training'.
A part-time locum there since 2003, Mrs Hart became a partner in 2015 and continued her many interests, including ongoing development of the dose administration service and Quality Care Pharmacy Program accreditation, as well as introducing more clinical services.
'Being three helps us provide a broader range of pharmacist services,' says Mrs Hart.
'I could never do what I do now on my own, but we can use each other's strength to achieve great outcomes. So far, I believe that a group like us is a rarity, but I hope that in time it [three female partners] will become more the norm.'
For the past 15 years, after training solely online while also learning about pathology and attending conferences, Mrs Hart has provided Residential Medication Management Reviews (RMMRs) and Home Medicines Reviews. 
She holds the contract for Quality Use of Medicines and RMMRs at Braidwood's Multi-Purpose Service (MPS), a 32-bed facility which integrates a hospital, community health and aged care services.   
Each month, Mrs Hart attends meetings of the Braidwood MPS Community Consultation Committee, discusses health and medicine topics on local radio, writes occasional articles for a local magazine, and maintains a 'quiet' presence on the Rural Pharmacy Network Australia. 
Presently, she is helping PSA provide education in palliative care to community pharmacies in the Goulburn region, which ties in with her 'passion for rural pharmacy'.
Thankful for the 'youthful energy' of her partners, she describes as 'amazing' the clinical services embedded in the pharmacy in the past 2 years 'that included 10 weeks of local bushfires followed by COVID'. 
'Rural Australia,' Mrs Hart encourages early career pharmacists, 'does not just need pharmacists in pharmacies, but also in the small hospitals, to service our nursing homes and to provide HMRs.'
'Find a group or individual pharmacy that matches your personal values, and let mentors know of any interest in ownership opportunities.'
Natasha Jovanoska credits two women for 'raising the pharmacist in me', (as does her co-owner colleague Ms Lee). Elise Apolloni and Honor Penprase, co-owners of Capital Chemist, Wanniassa, quickly recognised the promise in the young University of Canberra graduate.
They asked if Ms Jovanoska was interested in ownership. Within 4 years of graduating, her name appeared over the door of Capital Chemist, Braidwood, with her former employers as part owners. 
'They really mentored me on that ownership journey,' says Ms Jovanoska of the women she jokingly calls her 'pharmacy wives'. They have such great passion for what they do and they really care for the community. They are strong women who want to build up others around them.'
Ms Jovanoska says she has enjoyed the solidarity of women since her university days, when she formed a close relationship with Ms Lee. And then there's Mrs Hart, who was an owner at Braidwood by the time Ms Jovanoska bought in. 
'She's been super helpful with getting me acquainted with our little community and she shows a bunch of passion for the work she does as a pharmacist,' says Ms Jovanoska. 
Her advice to others is to find a group or individual pharmacy that matches your personal values, and let mentors know of any interest in ownership opportunities.
'I am glad that I took the plunge,' she says, of her Master of Pharmacy and career since. 
'I have a supportive family and great staff. I feel very lucky.'
Ms Lee regards herself as 'fortunate' to work for a pharmacy group that values 'young pharmacists and female pharmacists' with equal opportunity for ownership and career opportunities. 
She also credits her travel to Alberta, Canada, after winning the UTS Innovative Pharmacist of the Year in 2017, for creating the Pharmafriend program to assist mental health interactions with patients, for her insight into the advanced services in pharmacist prescribing and unique remuneration models used there.
'But it also made me appreciate … the way we focus on equitable access [in Australia] no matter where you live.' 
Ms Lee expects a greater representation of women in the 'peak body space' as time passes, to reflect the current number of registered pharmacists who are women.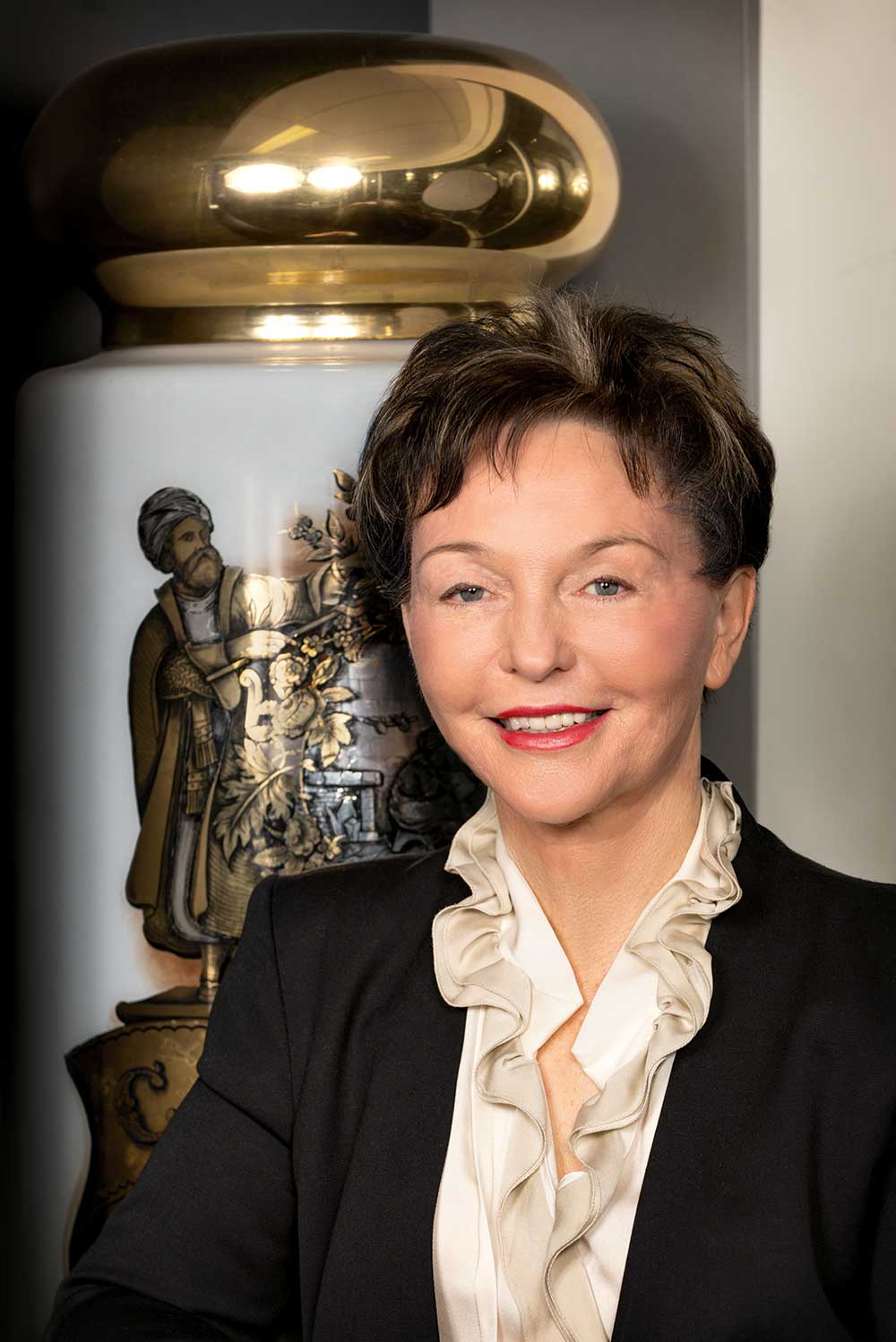 RHONDA WHITE AO MPS
Managing Director, White Retail,
Group, Queensland
When Rhonda White finished school in Brisbane in 1957, her father wanted her to stay home and iron her pharmacist brother's trousers.
'But I had a marvellous mother who believed all women should earn their keep,' recalls Ms White, co-founder of Terry White Chemmart. 
That maternal encouragement, bolstered by the forward-thinking nuns of All Hallows' Girls School, led to Ms White becoming one of the most influential women in pharmacy. She is the person behind the systems and disciplines of Australia's largest retail pharmacy brand network, with a combined annual turnover of $2 billion and 450 franchised pharmacies.
In 2013 she was appointed an Officer of the Order of Australia for distinguished services to the pharmacy profession, particularly for contributions to education and retail practices and as a role model for women in business.
'I would love to have done architecture, but university wasn't very welcoming to women in those days,' Ms White says. 
As her brother had just opened his first pharmacy, her father reluctantly suggested she work with him.
'You bloom where you are planted, so I did my best, and it's something I have never regretted,' says Ms White, who still oversees two pharmacies for her brother and mentor, Robert Conn – one in Fortitude Valley, Brisbane, and one in Nerang, Gold Coast.
When she married Terry White, their personal and professional lives blossomed. By the time they had their first five pharmacies, they also had five children. As it got harder to juggle family and pharmacy life, Ms White decided to step back and study, eventually becoming an organisational psychologist.
After a stint working with some of Australia's leading companies, she returned to pharmacy, bringing with her all the management skills she had acquired.
'If you are going to build a business it starts with culture,' Ms White says. 'That means every staff member, no matter who they are, is absolutely confident they are being listened to.
'My advice is to remember your contribution is very important. You may feel like a cog in the wheel, but someone will come along who is looking for that standout person.
'And remember, bloom where you are planted.' 
It is advice that has never failed her.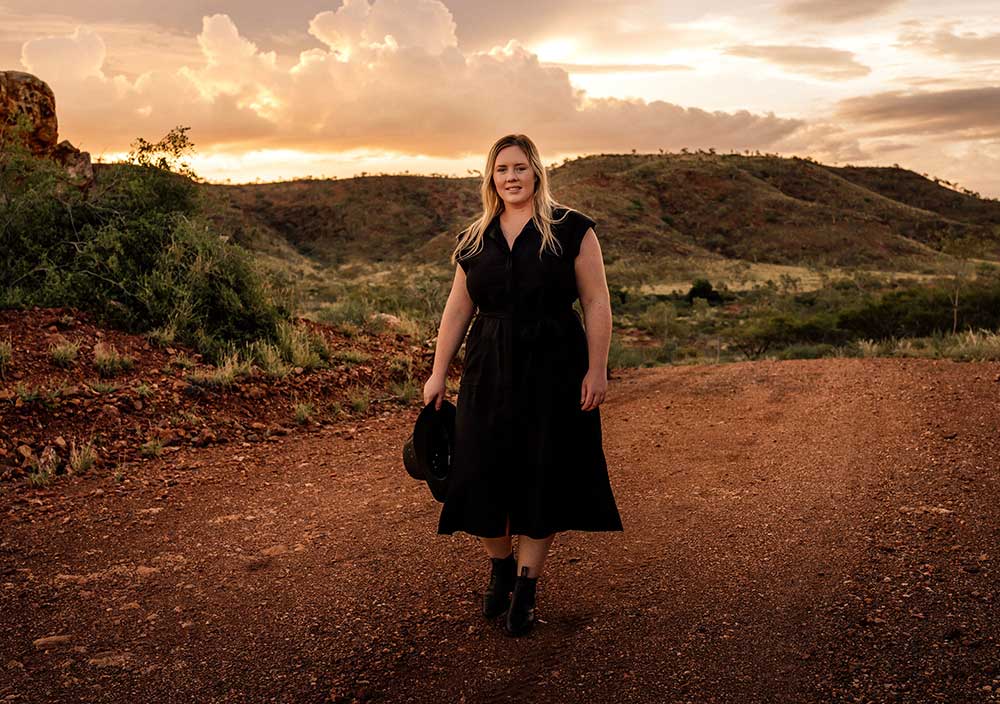 ELLEN JONES MPS
Senior Pharmacist, Gidgee Healing, Mt Isa, Queensland
It was while under the guidance of a female pharmacist that Ellen Jones decided to turn her after-school job as a pharmacy assistant into a full-time career.
'She was very supportive of me pursuing a career in pharmacy and gave me a good introduction to the important role pharmacists play in the community,' she says.
'As time went on I understood more about how pharmacists work as medicines experts and the value they can bring to healthcare teams.'
With that knowledge, Ms Jones moved with her partner to the remote town of Mount Isa, Queensland, 5 years ago, and has since carved out a niche in Indigenous healthcare, leading Aboriginal healthcare provider Gidgee Healing's pharmacy arm.
She first set down roots in the town working in a community pharmacy affiliated with the local Aboriginal Community-Controlled Health Organisation (ACCHO). That evolved into a research project that integrated pharmacists within that ACCHO. That led to the development of her position at Gidgee Healing, which covers clinical patient reviews, case conferencing, collaborative clinics and Home Medicines Reviews as well as service delivery planning, clinical governance, professional supervision and medicine safety. 
'It's really important to me to improve the health literacy of our female patients and empower them with the skills and knowledge to make decisions around their healthcare.'

Ellen Jones
Ms Jones also oversees the development, implementation, management and evaluation of all pharmacy and medication-related programs within the ACCHO. 
When she started, many of Ms Jones' patients had not previously had access to a pharmacist to review their medicines. Now she can innovate and expand pharmacy solutions to allow greater access to pharmacists in primary healthcare settings. 
'I had one patient who seemed like a straightforward case as she was only on one medicine,' she says.
'But as I got to know her a bit better, I learned about all of the different responsibilities she has within her family which made medicines a complicating factor in her life.' 
Understanding those challenges helped Ms Jones develop a treatment plan that would work for the patient.
'It's really important to me to improve the health literacy of our female patients and empower them with the skills and knowledge to make decisions around their healthcare, while taking their family and community responsibilities into account,' she says. 
'Think outside the box of traditional roles,' is the Jones advice. 
'We learn so much in our training and are such a skilled workforce,' she says. 'It's been so exciting and encouraging to see how the pharmacist role has evolved, even just in the short time that I have been a pharmacist.'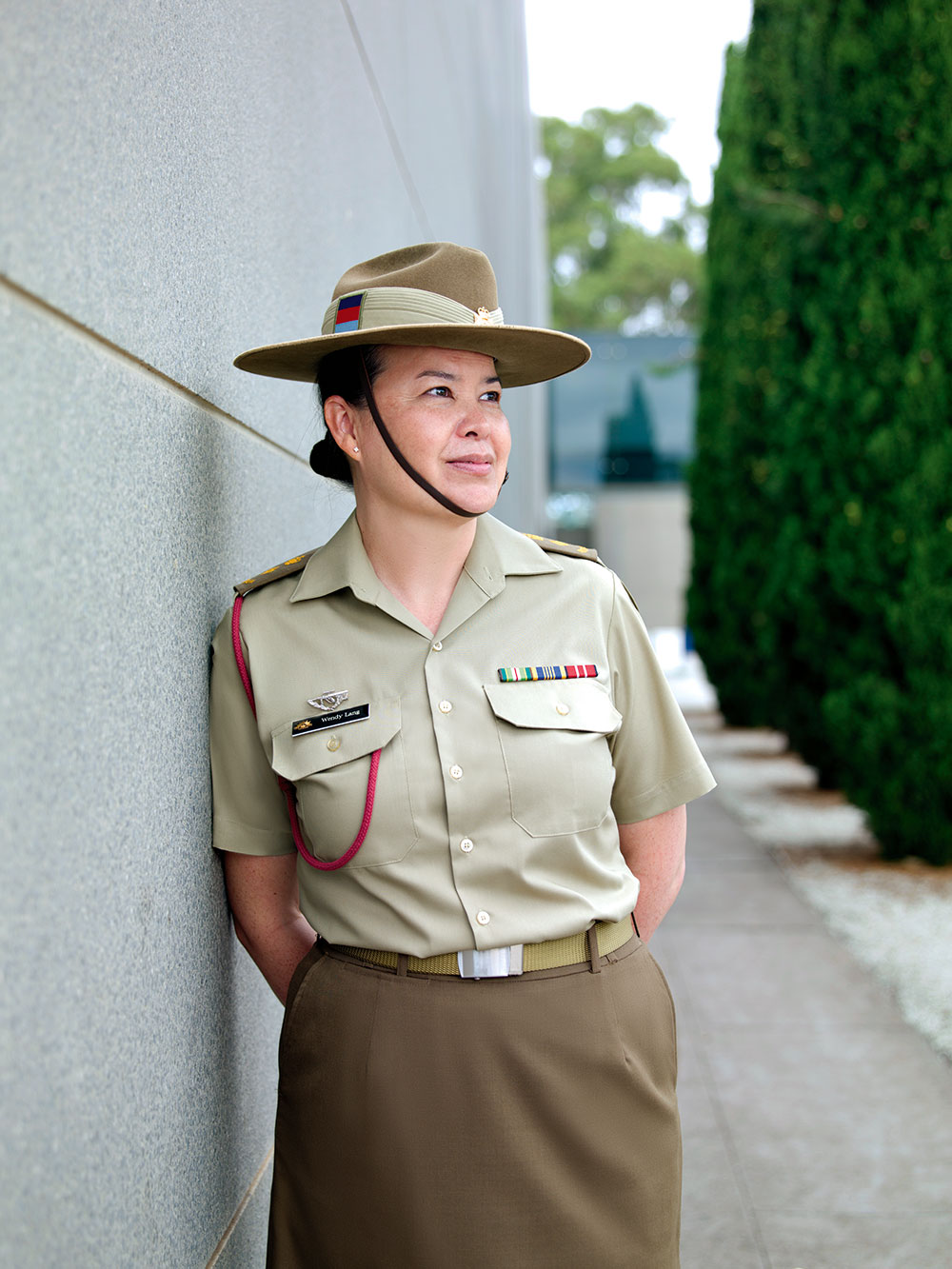 LIEUTENANT COLONEL WENDY LANG MPS
Staff Officer Grade 1 Health Material, Joint Health Command, ACT
Lieutenant Colonel Wendy Lang was asleep in her tent during a 3-day road trip to an exercise area in the bush when she was roused from sleep. A medic had dislocated his shoulder and needed stronger medicines than those in an average first aid kit.
'I ran to the treatment tent with a couple of large aluminium cases full of S8 drugs and opened them up for the anaesthetist to choose what he needed,' she recalls.
'The anaesthetist's eyes widened in awe as he saw the range and huge quantities I was carrying, but he only needed two vials for the procedure.'
It was a Saturday job in a pharmacy (with jars full of delicious glycerin and thymol pastilles, which 15-year-old Wendy would help herself to when the pharmacist wasn't looking) that first sparked her interest in the profession. A family history of military service led to her position as one of 18 full-time pharmacists in the Australian Army.  
While her role has become more administrative and management-focused as she has progressed, LTCOL Lang's career as a defence force pharmacist has included deployment to the Middle East and taking part in training exercises.
'A military career can expose you to a whole range of situations and environments that you wouldn't encounter working within a community or hospital setting.'

Lieutenant Colonel Wendy Lang MPS
'This involves building an entire hospital on a piece of scrubland, complete with plumbing, electricity, heating, air conditioning, all the medical equipment and beds – and of course the pharmacy,' she says. 
'The hospital is contained in specially designed temperature-controlled tents, which the medical staff put together. We don't have builders to do this – we are the builders, whether you are the physio, nurse, cook, doctor or medic, it's all hands on deck.'
For the right person, a career in the military can be incredibly rewarding, LTCOL Lang says, offering a diverse range of roles and a clear path for advancement.
'Pharmacists in the military are not only versed in pharmaceutical matters. We also manage the logistics for the medical consumables, medical equipment, pathology and veterinary items, and medical gases for the Australian Defence Force,' she says. 
'A military career can … expose you to a whole range of situations and environments that you wouldn't encounter should you follow the traditional pathway of working within a community or hospital setting.'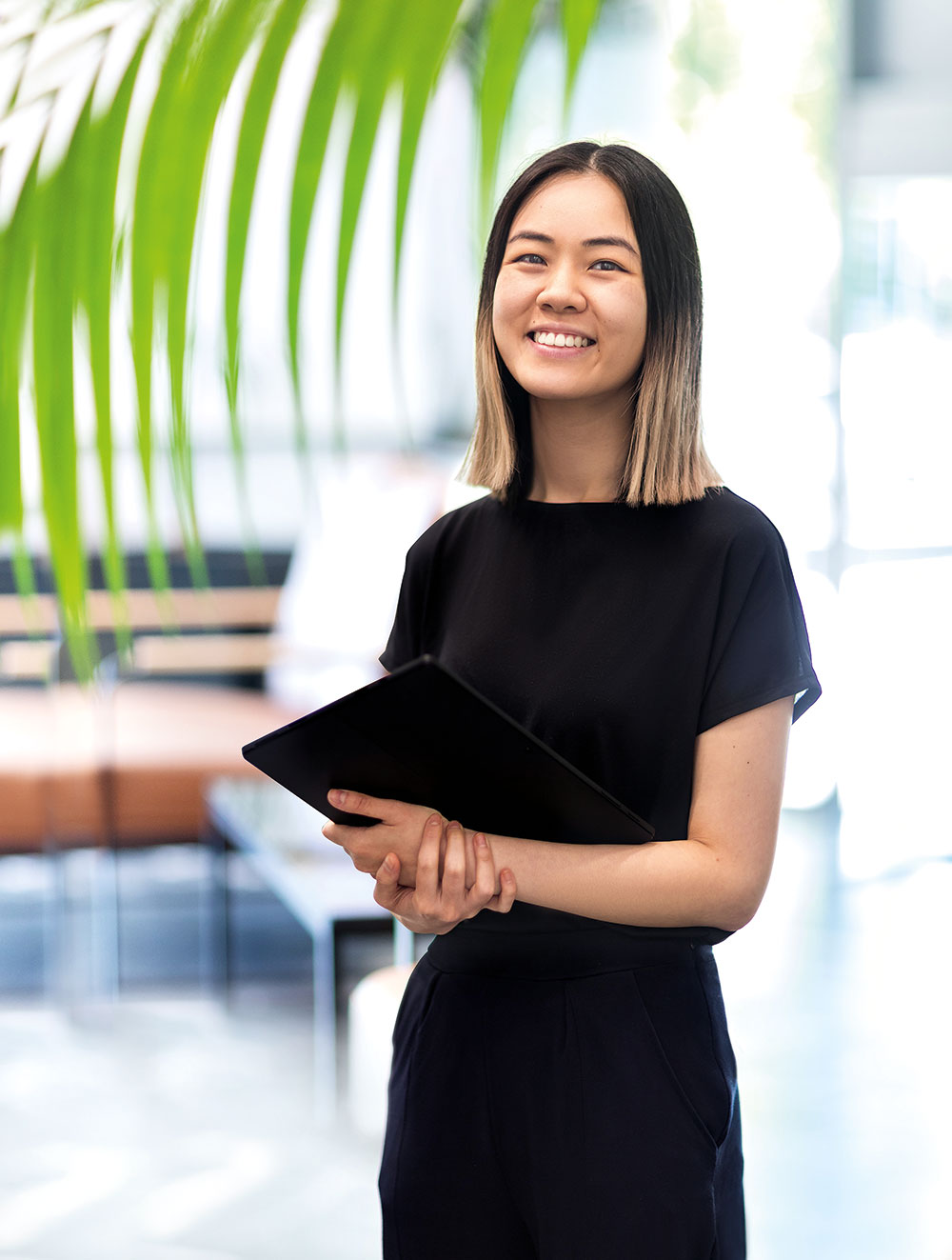 ESA CHEN MPS
PhD candidate and community pharmacist, Victoria
The first time Esa Chen considered pharmacy was when her mother suggested it while she was applying for university. 
Once she started working in the field, however, she was fully committed after seeing the important role pharmacists play.
'I had a really good role model who demonstrated that pharmacists are well-respected people who the community goes to for advice,' she says. 
'I thought it was awesome.'
While still in the early stages of her dual career in community pharmacy and academia, Ms Chen is cognisant of the fact that ascending as a woman in the profession might be challenging. 
'At the bottom rungs, the representation of men and women is equal, perhaps even favouring women,' she says.
'But when you look at the upper echelons, that's where you see the unequal representation.'
As a former diversity and inclusion officer, Ms Chen knows a thing or two about gender inequality.
Along with changes to the systemic barriers that pervade many professions, she thinks leaders should be more inclusive in their planning.
'Are leadership meetings conducted at family friendly times? Are they held close to childcare centres? Even if women are able to ascend, it needs to be possible for them to participate,' she says.
Ms Chen also notes that in many workplaces, women are expected to do unpaid labour in the little spare time they have, which prevents them from allocating their efforts to career advancement.
'What I've noticed is that it often falls to women to do tasks such as kitchen duty or organising birthday rosters and cakes – all the things that are important to a functioning workplace,' she says.
'If those duties were made explicit and divided up among the workforce, it would help to make things more equal.'
But it's also important for women to know their own value, Ms Chen thinks. 
'I would advise young women entering the profession not to underestimate themselves,' she says.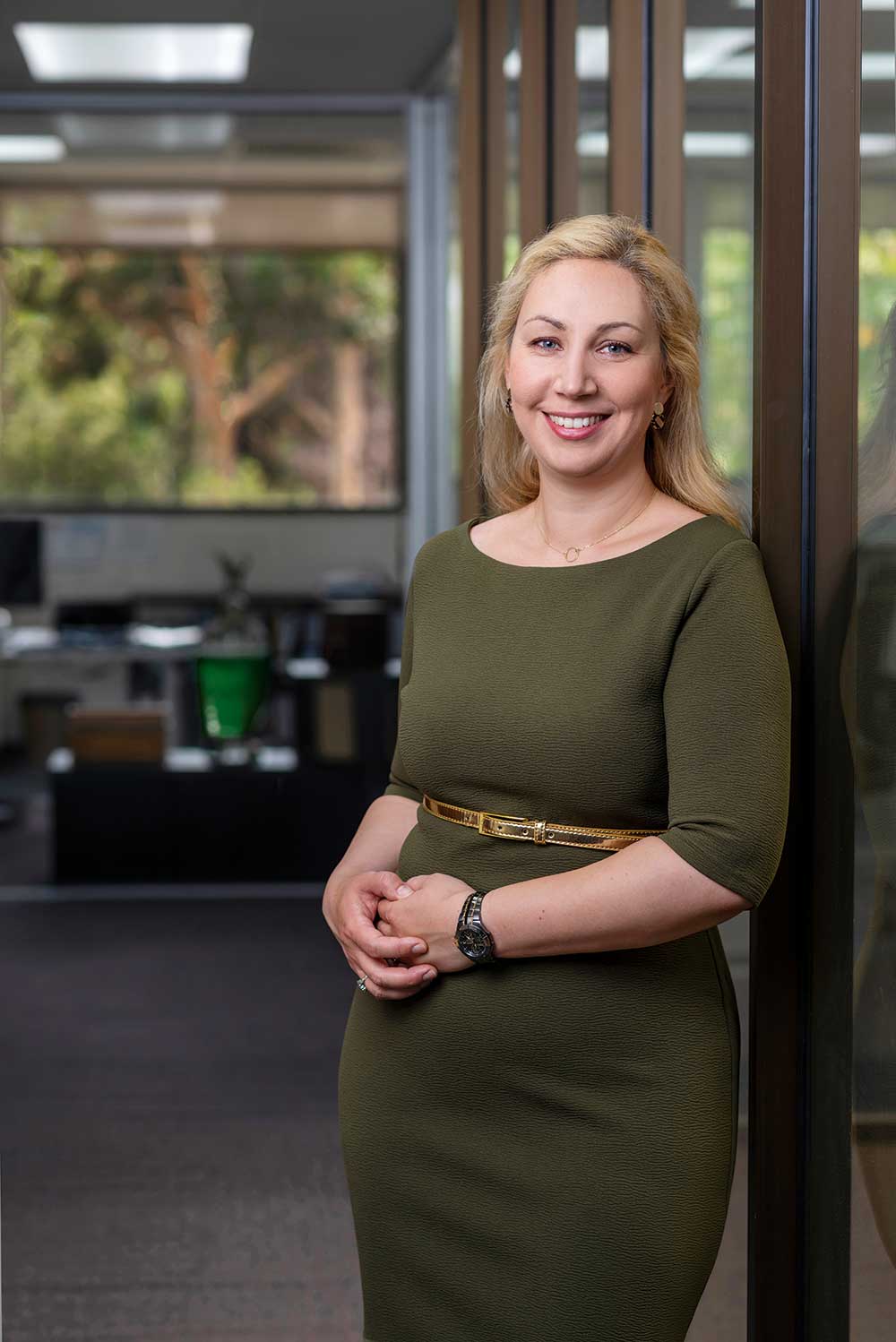 Veronika Seda MPS
Senior Project Officer, Department for Health and Wellbeing, South Australia,
PhD Candidate, University of Sydney 
Growing up in post-communist Czechoslovakia, Veronika Seda would often visit her aunt Nadia, the chief hospital pharmacist in her home town of Havirov.
She loved the atmosphere and collegiality, and when she chose to follow in her aunt's footsteps, Ms Seda joined the hospital team as an intern.
Despite her previous position in The Hague working on a project connecting young pharmacists with experienced colleagues across the world, and having trained community pharmacists to communicate with consumers in the Czech Republic, Ms Seda had to climb the career ladder for recognition of  her qualifications after arriving in Australia 7 years ago.
'It was actually the best thing that could have happened to me,' she says. 'Meeting fellow pharmacists and building relationships set me on a path of advocating for our profession – and joining the PSA SA-NT Branch Committee.
'Meeting fellow pharmacists and building relationships set me on a path of advocating for our profession – and joining the PSA SA–NT Branch Committee.'

Veronika Seda MPS
'I was so amazed by the professional services that I took the opportunity to work on a project promoting asthma services in community pharmacies across Adelaide and regional South Australia in collaboration with local GPs at Asthma Australia. I also began a PhD at the University of Sydney, which focuses on guiding community pharmacists to implement professional services in a sustainable way.' 
Her current 'day job' is a 'step outside pharmacy' involving ambulance ramping and emergency departments' flow, but using her community pharmacy experience 'organising flow' has helped 'immensely'. 
Ms Seda thanks her many mentors, both overseas and in Australia, who taught her to be the best version of herself. 'I think the most important advice I got was to always double check my work and to be a listener rather than a talker (which I must admit still has some room for improvement).'
But her aunt Nadia influenced her most. 
'My aunt puts emphasis on relationships and inter-professional collaboration. She knows every doctor and dentist in town and they regularly turn to her for advice … I think when you see the result of that collaboration leading to high-quality care – which is recognised by patients as well – it's worth trying to replicate elsewhere.'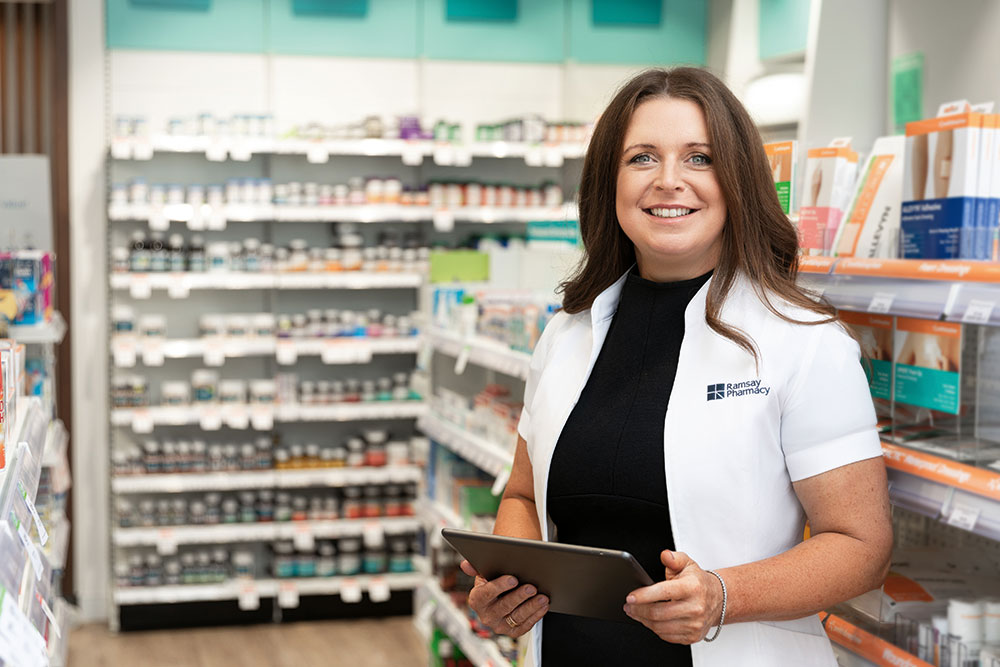 MICHELLE LYNCH FPS
General Manager Operations, Ramsay Pharmacy, Melbourne, Victoria
As a fairly new graduate in a community pharmacy, Michelle Lynch had a regular patient whose daughter came in one day to collect his dose administration aid and mentioned in passing that her father was having surgery the next day. 
Ms Lynch knew the man was on an anticoagulant that had not been ceased before surgery, a fact missed by the patient's local GP and specialist. After consulting with them both, the patient's surgery was postponed. 
'My knowledge of this individual patient, the medicine and how and what is important in a patient's health journey saved this patient from unnecessary complications from his surgery,' Ms Lynch recalls. 
Her career frustrations come not from hitting the famous glass ceiling but proving that being a pharmacist is not simply 'sticking a label on a box of medicine'. 
'Our base skillset of being medicine experts and our broad knowledge of the health sector is such a valuable asset.'
Ms Lynch worked in hospital and the community as a practising pharmacist for the first 10 years of her career. 
'Develop a strong professional network and take opportunities that present themselves, even if they are a bit different to the norm.'

Michelle Lynch FPS
She then held various management and consultancy roles, with clients ranging from state and federal health departments to pharmaceutical companies, before she joined Ramsay Pharmacy in 2016. In her current role she has operational responsibility for teams in hospital dispensaries and the community franchise network.
Throughout her career, Ms Lynch has maintained a strong connection with PSA, including serving as Victorian President for 3 years and as a board member and currently one of two female national Vice-Presidents. 
Being active in the profession is the best advice Ms Lynch can offer early career pharmacists.
'Develop a strong professional network and take opportunities that present themselves, even if they are a bit different to the norm. These are often the experiences or moments that can open new doors. I am passionate about the role of the pharmacist and pharmacy, and this is a way I can give back to the profession and help support our members in this profession to make it the best it can be.'