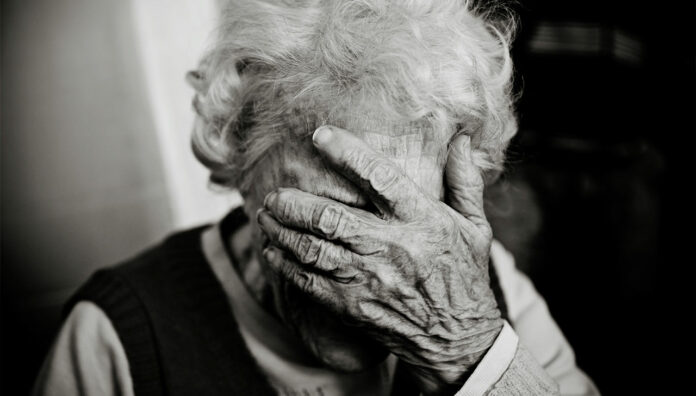 Deprescribing antipsychotics can be a tricky task. AP talks to four pharmacists who have mastered the art.
Dementia is now the most common disability in older Australians and around the world someone develops the disorder every three seconds.
Its relentless march, with 250 Australians diagnosed each day, is reflected in the population of residential aged care facilities (RACFs) where more than half the residents live with it.
Against medical guidelines, those living in RACFs are often treated with antipsychotics and benzodiazepines to address behavioural and psychological symptoms of dementia (BPSD) such as agitation, aggression, delusion, hallucination and depression.
The Royal Commission into Aged Care Quality and Safety found there was 'a clear over-use' in RACFs of antipsychotic chemical restraint and recommended that only a psychiatrist or geriatrician should initiate treatment with antipsychotic medicines.
The commission's final report highlighted the role of pharmacists in monitoring and reviewing medicines through more frequent medication management reviews and advising on deprescribing antipsychotics and benzodiazepines to reduce over-reliance.
Government health departments and the colleges of general practitioners and psychiatrists recommend behavioural interventions should first be used for BPSD and that any antipsychotic treatment be closely monitored and regularly reviewed.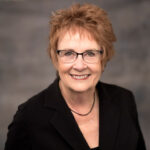 Carlene Smith AM, MPS has trained pharmacists to be accredited to conduct medication review and helps community pharmacists change their practice to include professional services. She has encouraged pharmacies to use the QUM program to audit medicines use in aged care and better education of aged care staff – both of which can lead to improved use of psychotropics. Reducing psychotropic use can also help reduce falls and skins tears.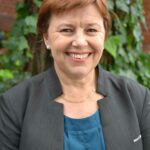 West Australian pharmacist Kath Whisson MPS, Medication and Lifestyle Coordinator for Hall & Prior aged care provider, works closely with residents to ensure they take medicines that enhance their quality of life, and advises on deprescribing medicines that are no longer needed.
She coordinated a program that reported to general practitioners on the length of antipsychotic use by residents, including the number of days on the medicines and any change in the previous 3 months. The information led to deprescribing, but it required education of all aged care staff.
'To review medication with the aim to deprescribe is also about reviewing residents who are well,' Ms Whisson says.
More frequent Residential Medication Management Reviews (RMMRs) by pharmacists were recommended by the royal commission – on entry to a RACF and then annually from next year – an improvement Ms Whisson says is essential for aged care residents.
'Recent research indicates that an RMMR can identify an average of up to four medication-related issues per aged care resident, yet only around 20% of new admissions to aged care across the country have an RMMR within the first 3 months of their admission,' she notes.
Words and phrases to never use
| | |
| --- | --- |
| DON'T SAY: | INSTEAD TRY: |
| 'Is your mother demented?' | 'Has your mother experienced behavioural changes?'  |
| 'Is your father locked up in the secure ward?' | 'Is your father living in the [name of] wing of the facility?'  |
| 'Faded away', 'empty shell', 'not all there', 'disappearing', 'aggressor', 'wanderer', 'wetter', 'vocaliser', 'sexual disinhibitor', 'nocturnal', 'screamer', 'obstructive', 'violent offender', 'poor feeder' when describing symptoms of dementia  | 'changed behaviour', 'behavioural' and 'psychological symptoms of dementia', or 'expression of unmet need' * |
| 'hopeless', 'unbearable', 'devastating', 'tragic' or 'impossible' when describing impacts of dementia progression  | 'disabling', 'challenging', 'stressful' or 'life-changing' * |
* Reference: Dementia Australia. Dementia language guidelines.
At: www.dementia.org.au/sites/default/files/resources/dementia-language-guidelines.pdf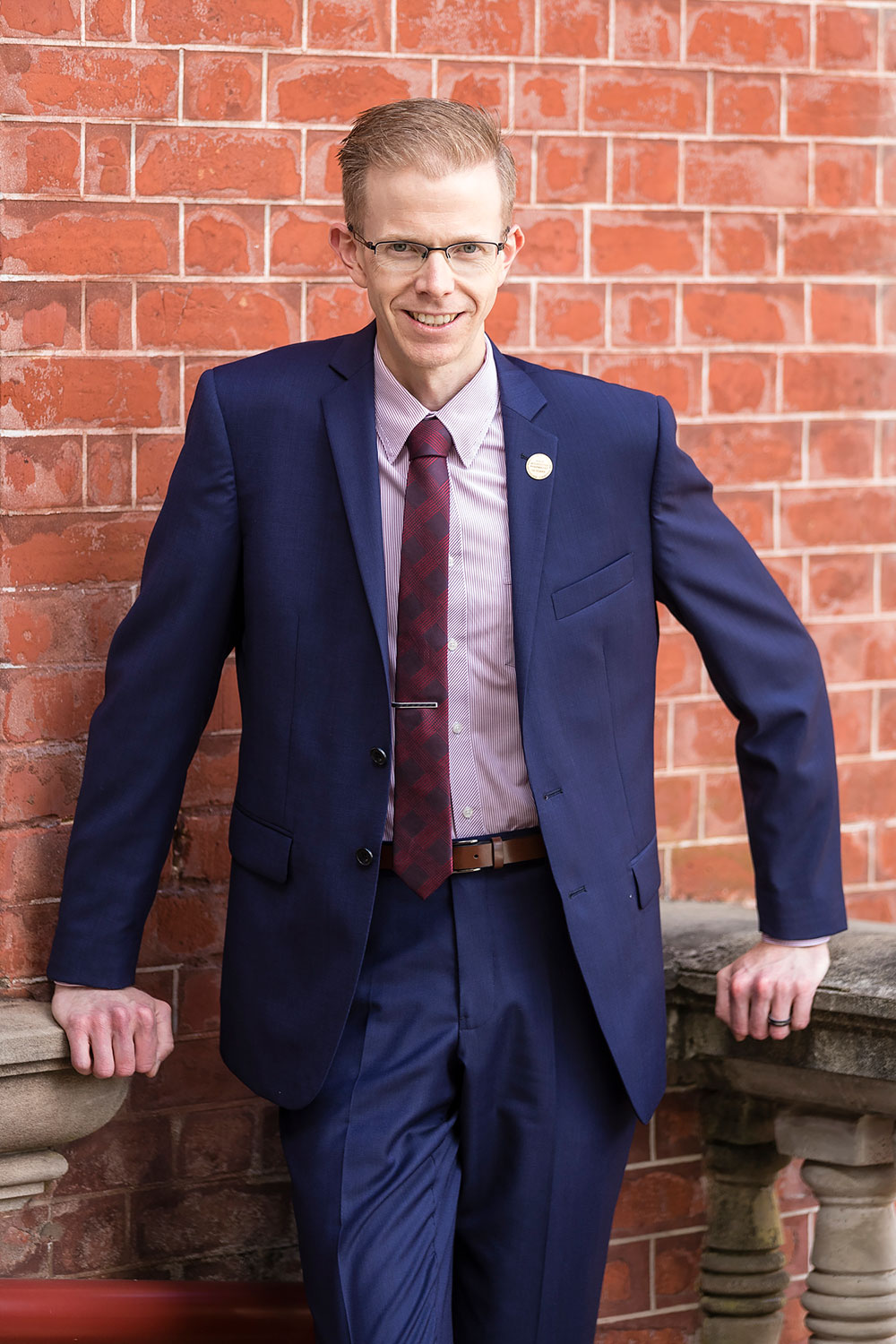 Dr Andrew Stafford MPS, a WA pharmacist specialising in aged care and dementia, is well used to 'some frankly bizarre and risky use of psychotropic medicines'.
One elderly man with dementia was agitated due to disorientation after moving to a new facility. 'The psychotropic regimen he was prescribed for the agitation was remarkable for both the number of agents used and the high doses,' he says. Eventually, working with his care team and an external behavioural consultant, the man's psychotropics were mostly ceased, 'leaving him less confused and at a considerably lower risk of serious adverse effects'.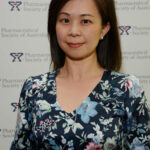 South Australian embedded aged care pharmacist Caroline Liu MPS says education by pharmacists and good communication between staff was critical in RACFs to reduce psychotropic use. In one instance she convinced a GP to prescribe an SSRI (selective serotonin reuptake inhibitor) to a resident instead of a benzodiazepine for anxiety.
'By explaining and documenting the reason behind using a SSRI, the GP and nurses were confident this was a better option for the patient,' she recalls. 'I believe this reduced the resident's risks of falls and fractures, as well as addressing any underlying depression.'
Home Medicines Reviews (HMRs) and MedsChecks also provide an important information exchange between the elderly patient living at home and their healthcare providers – and an early warning system of potential medicine harms.
FAQs
What medicines are commonly the top focus for review? 
Antipsychotics, especially risperidone and quetiapine, benzodiazepines and also antibiotics and medicines which are no longer indicated. 
What are frequently deprescribed medicines in RACFs as well as in home care? 
Antipsychotics prescribed for behavioural and psychological symptoms of dementia (BPSD), particularly if a resident's behaviour improves after a transition period to a RACF. But deprescribing can start with non-prescription medicines, as the vitamin and mineral tablet burden can be significant. Reducing PRN medicines in RACFs is relatively simple if the medicines have not been used or have not been effective.
When should psychotropics be deprescribed? 
If there is no improvement in symptoms after a 4-week trial. For a person who has shown a positive response to treatment, deprescribing should generally be considered within 12 weeks of initiation of the antipsychotic because behavioural and psychological symptoms are often temporary, according to Therapeutic Guidelines – Psychotropic.
What are the benefits of deprescribing?
Reduced potential for death, drug interactions and adverse effects; improved function and quality of life (may improve cognition and behaviour and reduce rate of falls, for example); reduced costs for patient; reduced potential for medicine errors.
How do pharmacists communicate the need to deprescribe to family members?
The primary concern of most families is the comfort of their relative and they will often appreciate information that medicines do not have to be forever and can be changed. Often the communication is from the RACF or the GP, so the pharmacist may have to work through these teams. Some pharmacists use RACF newsletters to families to educate about psychosocial interventions including deprescribing. 
For more on deprescribing, look out for PSA's Essential CPE: Deprescribing in the July edition of Australian Pharmacist and online from 1 July 2021.