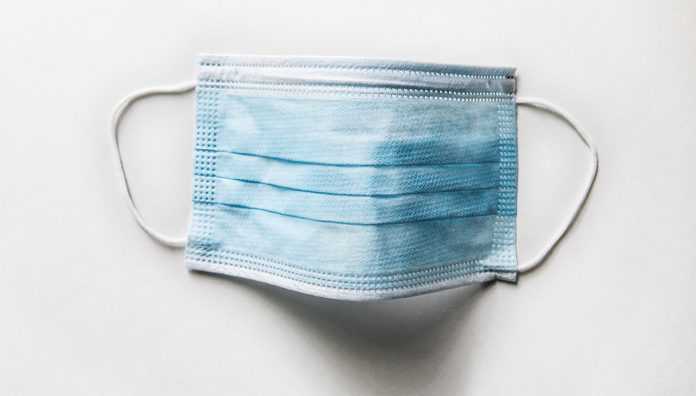 Victorian pharmacies are reporting a run on face masks, with new restrictions requiring residents in Melbourne and the Mitchell Shire to wear a face covering when leaving home from 11.59 pm tonight (Wednesday 22 July).
There are some exceptions to the rule, including children under 12 years of age and people with a medical reason not to wear a mask. Everyone else leaving home on one of the four appropriate grounds – to shop for food and supplies, care and caregiving, exercise and work or education – must wear a cloth or surgical mask or face a fine of $200.   
About 500 masks a day are sold at Coburg UFS Pharmacy, according to pharmacist James Collins MPS who, along with other staff, has been wearing a mask for a fortnight.
Meanwhile, a Chemist Warehouse spokesperson said the chain's stores had sold about 30,000 boxes of 50 masks – or 1.5 million masks – on Sunday alone. 
However, Mr Collins said that while mask sales were strong, there had not been the panicked scenes that had marked the initial stages of the pandemic.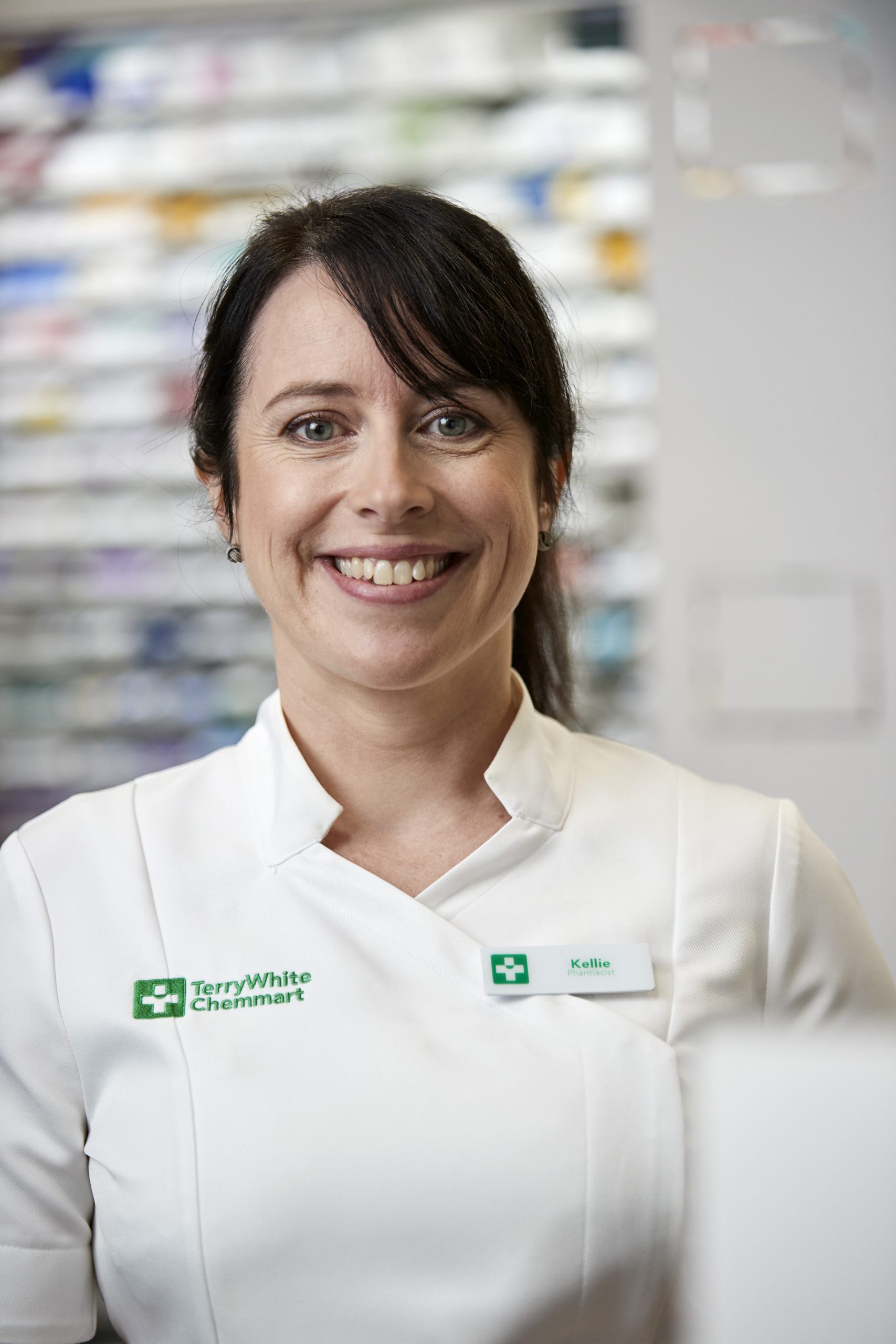 Pharmacist Manager at TerryWhite Chemmart Cheltenham Kellie Saunders MPS, agreed, telling Australian Pharmacist: 'Things are not as frantic.'
'People are still coming to us with questions, but they are more about which masks are best than the virus itself,' she said.
'There is also a small proportion of customers we need to educate about good hand hygiene and staying at home.'
Unlike the last lockdown, Victorians aren't stocking up on vitamin C or asking for extended supplies of prescription medicine, said Ms Saunders.
However, demand for influenza vaccine injections was unprecedented and the pharmacy's delivery service had become busier.
'We have administered more than 800 vaccinations, around four times as many as the whole flu season last year,' she said.
'[The delivery service] is mainly being used by older people, but we also have some regular customers who have medical conditions who are choosing to stay at home.'
While staff had decided to wear masks at all times from Monday, they had previously been protected by measures such as splash guards, Ms Saunders said.
The International Pharmaceutical Federation (FIP) released guidance last week recommending all staff members in community pharmacy wear a mask to avoid disease transmission. PSA has also recommended pharmacists and pharmacy staff in COVID-19 hotspots wear masks in order to help stop the spread.
Infections soar
Victoria announced a new record of 484 cases COVID-19 in the past 24 hours. It now has 6,739 cases, with 205 people hospitalised, including 40 patients in intensive care. To date, 44 people have died. There have been no fatalities in any other Australian jurisdiction since 22 May.
The recent rise in cases has been attributed to the virus spreading in public housing towers and in residential aged care facilities (RACFs), which have been linked to two men in their 90s who died overnight.
Premier Daniel Andrews, acknowledging that 'insecure' casual work was a factor in rising numbers, delivered blunt remarks to the 2,356 people – 53% of active cases – who did not follow advice and self-isolate while awaiting COVID-19 tests which were ultimately positive. And he was 'very unhappy' with the nine in 10 people who did not isolate between the time they first felt sick and when they presented themselves for testing.
'We just need to get people tested quicker… certainly no one, no one, should be waiting for a test result at the supermarket, or at their place of work, or anywhere else other than their home. That is the only place you can wait for a test result,' Mr Andrews said. 
'You are most infectious in the very beginning of your illness,' Victoria's Chief Medical Officer Brett Sutton also advised. 
Isolating at the 'very beginning is a key action … we are in pretty tough times if we are going to turn this around'.
Aged care services affected
At least 40 different RACFs in the state now have at least one case of COVID-19. This includes St Basil's Home for the Aged in Fawkner, about 12 kilometres north of Melbourne, where infections jumped from 13 to 51 on Monday alone.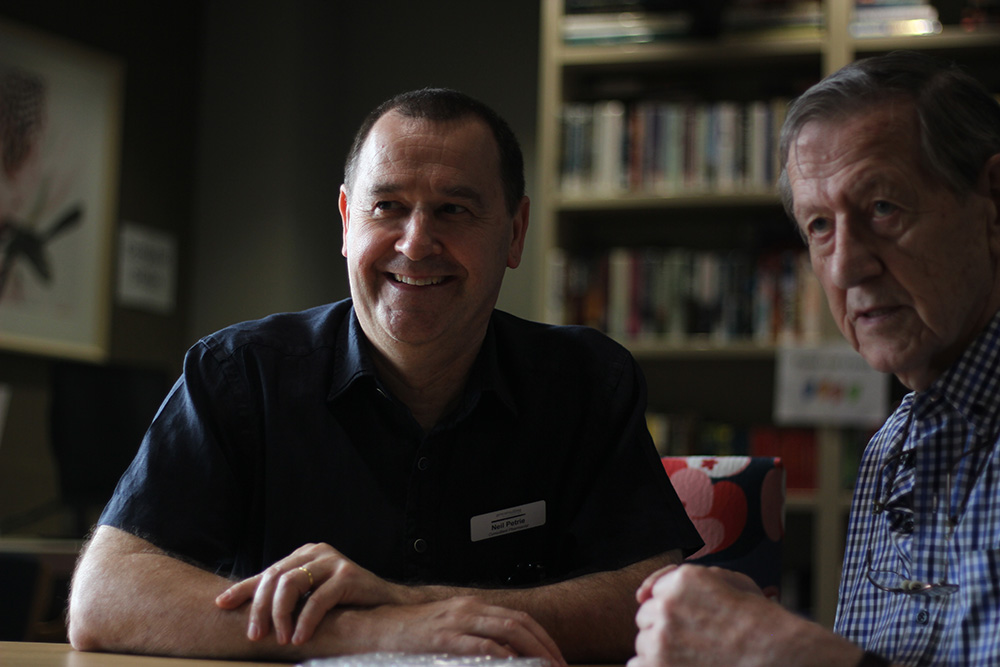 Consultant pharmacist Neil Petrie MPS said he had seen a decline in the Residential Medication Management Reviews he conducts in aged care homes since the second wave of the virus.
'Until this week I was going to a few facilities in Melbourne and western Victoria,' he told AP.
From today, visitors to RACFs will be restricted to carers only, although allied health workers are usually allowed through, said Mr Petrie.
'But some facilities don't want you there, while others are okay,' he said.
'In the past I have precluded myself during outbreaks of gastroenteritis.'
While Mr Petrie, the 2019 Australian Consultant Pharmacist of the Year, can continue to conduct telehealth assessments during the lockdown, he said he imagined work would continue to be quite sparse.
The telehealth assessments are done via Zoom, with an aged care worker taking an iPad to the resident so that the pharmacist can conduct an interview.