National glory, improved pharmacy services, industry connections and a recruitment boost are just some of the perks of winning PSA's Shark Tank competition. 
Anna Barwick MPS is one of the biggest pharmacy stars of 2022. She was announced as the NSW Premier's Woman of the Year in March for her pharmacist-led telehealth service PharmOnline, and also received the University of Technology Sydney's (UTS) Innovative Pharmacist of the Year Award last month.
The awards followed Ms Barwick's win at last year's Shark Tank competition, held annually at PSA's national conference to showcase innovative pharmacy ideas that address clinical needs.
Ms Barwick's innovation, SugarBaby, is a fee-for-service sub-offering of PharmOnline.
Developed as an online clinic for isolated or time-poor women with gestational diabetes (GDM), SugarBaby allows patients to access Credentialled Diabetes Educators and evidence-based information about managing GDM and preventing Type 2 diabetes when it suits them. 
'SugarBaby has provided an additional opportunity for PharmOnline to reach and assist patients,' Ms Barwick said. 
'Participants told us that they felt more confident about managing their condition and knew what to expect before and after birth by being involved. 
'We are planning on hosting monthly clinics from May onward and the frequency will increase if there is sufficient demand.'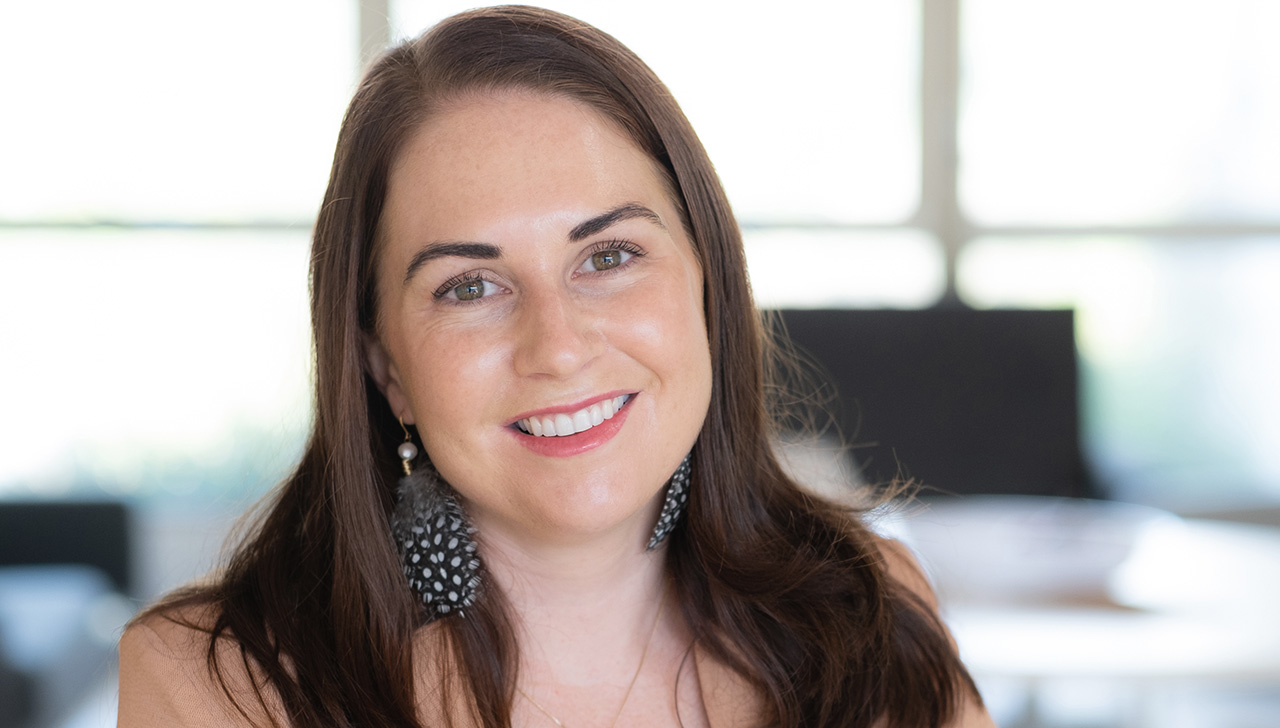 Reaping the benefits
As the winner of the People's Choice award, Ms Barwick received $1,000, along with a further $2,000 for marketing and promotion, which she invested in an updated, user-friendly website.
The Sugarbaby clinics now have a dedicated landing page, meaning patients can easily find them at a time that may be worrisome or even distressing, Ms Barwick said.
'People can find reliable and convenient information without having to rely on Dr Google,' she said.
'It has also allowed us time to get feedback from the Australian Diabetes Educators Association to ensure the materials are current and relevant.'
Winning the Shark Tank competition gave Ms Barwick the confidence to apply for other awards. 
'[It also] provided me and PharmOnline with a great platform to educate the public about the value pharmacists offer, and led to the evolution of my PhD project to include and assess pharmacist telehealth services,' she said. 'It allowed us to connect with other pharmacists who were interested in the idea – some have now become part of the PharmOnline team as a result!'
A pharmacy service blueprint
Canberra-based pharmacist Brad Butt MPS, co-owner of Cooleman Court Pharmacy, is an established men's health advocate, known for offering an extensive range of pharmacy services including the Men's Health Downunder program.
After winning the Shark Tank People's Choice award in 2019 for his Cardiac Clinic program, Mr Butt won PSA's ACT Pharmacist of the Year Award, the UTS Innovative Pharmacist of the Year Award and the Australian Patients Association's inaugural 'Most Outstanding Community Pharmacist' that same year. 
Noticing a lack of compliance among cardiovascular patients, Mr Butt designed Cardiac Clinic with Cooleman Court co-owner Brooke Veasey to support patients following an acute cardiac event.
'They do cardiac rehab at the hospital for 6 weeks, but when they get home, they don't understand what they need to do to remain healthy,' Mr Butt said. 
'The money was a wonderful benefit, but I found that the support from the profession has been the most valuable part of participating.'

Anna Barwick MPS
'Patients will be started on a cholesterol medication, an ACE inhibitor or similar medication regimen, [but] they'll only take it on discharge for a month because that's all they're supplied with.'
Once those initial prescriptions run their course, patients often assume they no longer need the medicines.
'It seems nobody tells them to continue it and they might not have a regular GP,' he said. 
Mr Butt and Ms Veasey used the accessibility of community pharmacy to provide structured support for these patients through Cardiac Clinic.
'We facilitate GP appointments and get them back in to get the script so they can continue taking the medication,' he said.
'We do MedsChecks, medication reviews, [dose administration aids], home deliveries, and talk to patients about cardiovascular health at any opportunity we get.
'We also sponsor walking groups that we participate in. You have to walk the walk and talk the talk.'
Three years on from Shark Tank, the team still uses Cardiac Clinic.
'We still see our cardiovascular patients in the pharmacy and participate in the walking groups,' Mr Butt said.
Other pharmacies in Cooleman Court's network have also benefited from the service.
'Life Pharmacy Group has about 12 stores, and some of the pharmacies use that initiative to help their patients as well,' he added. 
Top tips for aspiring sharks
Focus on your unique value proposition and the key metrics that will define your success for both you and your patients.

Use a business plan template such as

Lean Canvas

and address each of the areas within your pitch deck, including the problem, existing alternatives, your solution, cost structure, customer segments and revenue streams.

Run through your Shark Tank pitch with a number of people – not just pharmacists – to ensure you are confident about your ask. 'You will continue to use this pitch as it evolves over time for grant opportunities or to collaborate with others,' Ms Barwick added.

 
New career heights
Winning the $1,000 People's Choice award provided Mr Butt and Ms Veasey with funding to develop marketing material so they could roll out the service in other pharmacies. 
The recognition also shows others in the industry what you can do.
'Recruiting is easier, and you attract like-minded, motivated staff who have similar interests and are inclined to emulate what you're doing,' he said.
From a business perspective, Shark Tank set the pharmacy up for greater success.
'We've been able to find some amazing pharmacists who have helped us roll out other programs and support existing ones,' Mr Butt said. 'That's probably how we've got to where we are now.'
Mr Butt didn't stop at one Shark Tank entry. Last year, he and early career pharmacist Chloe Langford submitted an app aimed to bridge gaps in the physical, mental and social wellbeing among patients undergoing opioid maintenance therapy, which was singled out by the judges for its future promise.
Now, the team is working on a program to provide these patients with greater support and connectivity with their GP, which is expected to roll out next year.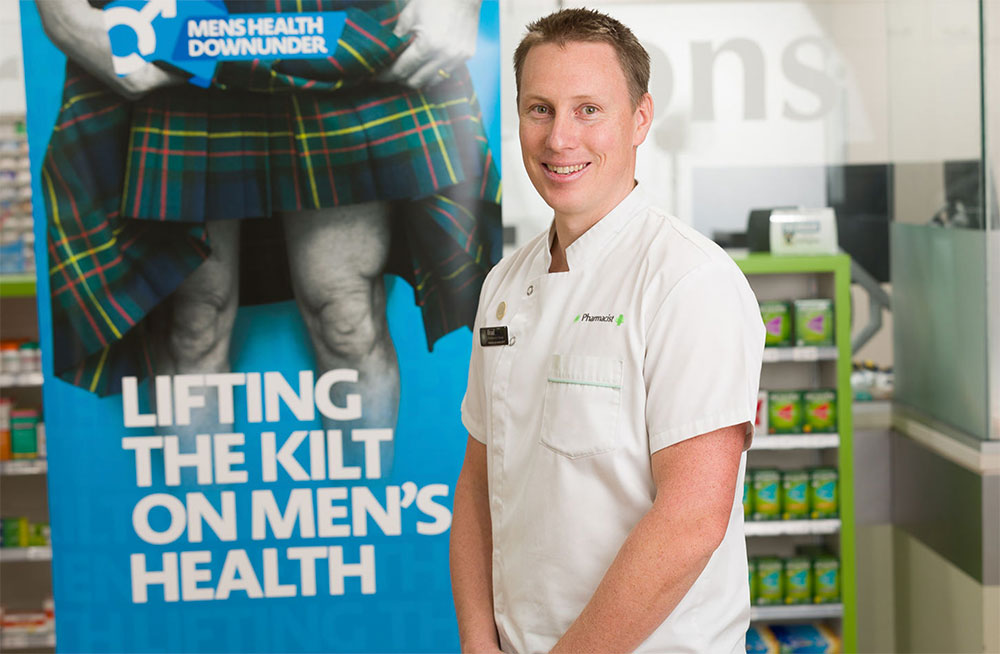 Get involved
The reward of winning Shark Tank is not the award itself, but the appreciation of patients, Mr Butt said.
'Pharmacists go through university because they want to help patients and their local community,' he said. 
'This is one way you can test run an idea that's going to deliver positive business outcomes, but also positive patient outcomes, which is the reason we're all here.'
Ms Barwick encouraged all pharmacists with an idea to get involved.
'It has connected me with other pharmacist entrepreneurs and built awareness of my business,' she said. 
'The money was a wonderful benefit, but I found that the support from the profession has been the most valuable part of participating.' 
Even if you don't receive investment from the 'sharks', Ms Barwick said there are numerous opportunities that make the pitching process worth the investment.
Apply now to enter this year's Shark Tank competition. Applications close on 29 May.