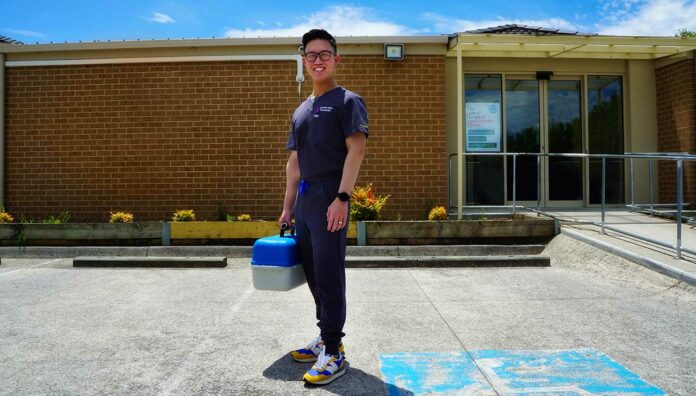 The last year has been one of the most challenging to date. But as these stories highlight, pharmacists have continued to improve the lives of Australians throughout the pandemic.
Tim Cush MPS, community pharmacist, New South Wales
What did you find most challenging this year?
Waiting for pharmacists to be included in the COVID-19 vaccine rollout. It was extremely disappointing that students of different degrees were being considered to administer doses, and registered pharmacists sat on the sidelines. 
Then, once accepted, we were completely inundated with bookings that could have been spread out. In saying that, I found vaccination to be a fantastic way to showcase how well pharmacists can do things.
What would you do differently?
I would have encouraged patients to use eScripts earlier, along with patient communication tools to hold those scripts. When patients are shown how to use these systems, it empowers them to take charge of their healthcare. I have been surprised by how well some of my least tech-savvy patients picked it up.
As I got used to the practice, I found it much easier to click on the app, send to dispense, and have it ready without looking in drawers for scripts on file.
What excites you most about the future of pharmacy?
There seems to be many pharmacists who feel disenfranchised with the profession after 2 stressful years. Hopefully a number of changes occur to correct this, such as finding ways to streamline processes, better pay and more diversified roles. The pandemic has really highlighted the value of pharmacists to the community through our accessibility during the vaccination rollout.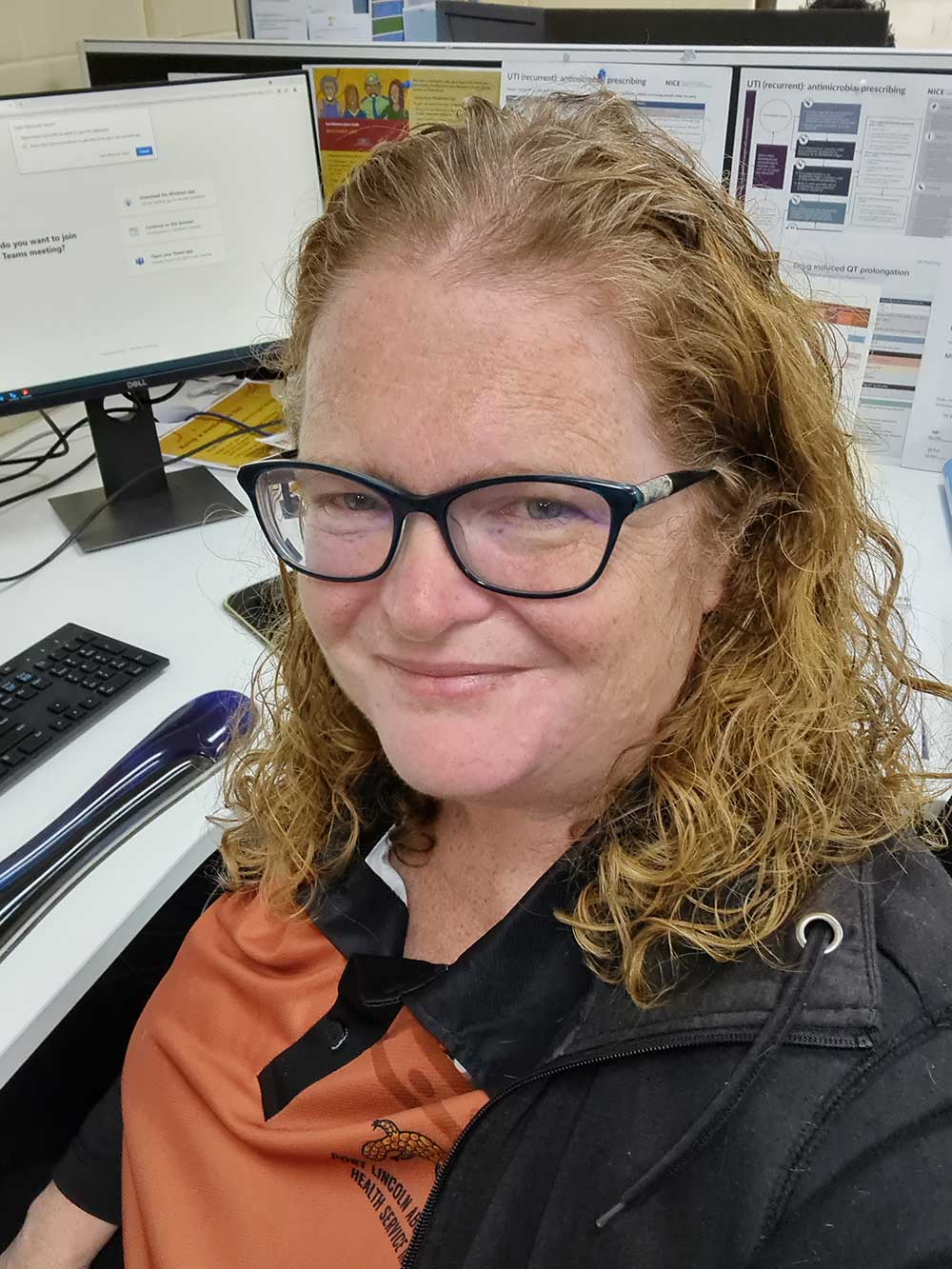 Kylie van Rooijen MPS, Aboriginal Community Controlled Health Organisation pharmacist, South Australia
What COVID-19 vaccination story are you most proud of?
Reassuring a young Aboriginal woman who was very hesitant about the vaccine. I always ask patients who are unsure about vaccination if they want to discuss their worries, and she told me that the teachers at the school she worked in were against the vaccine mandate. Because she viewed teachers as smart, educated people, if they were worried, so was she. 
We discussed the very low risks versus the benefits, and the way misinformation has spread. I sat with her in the waiting room post-vaccine. She was reassured and happy about getting her first dose.
What would you like to see change for the profession next year?
I would like to see more support for community pharmacists. They have been working under extreme pressure this year, as well as taking on COVID-19 vaccination programs. Improved funding for the delivery of extra services would be a good place to start.
For GP pharmacists, I would love to see the introduction of Medicare Benefits Schedule item numbers. While it can be difficult to define exact roles, having medicines expertise readily available in a practice or health service is invaluable. The Workforce Incentive Program is usually used for nurses, and practices often can't afford to pay a pharmacist.
What emerging research do you find most interesting?
I am really interested in diabetes research and reducing long-term risks. Diabetes remission is a huge goal and can have so many benefits for people in terms of improving their long-term health and wellbeing. There are some newer agents that have benefits for cardiovascular risk as well.
I work in an area that sees many people with complications from long-standing diabetes, so it will be incredible to see where this goes for the next generations.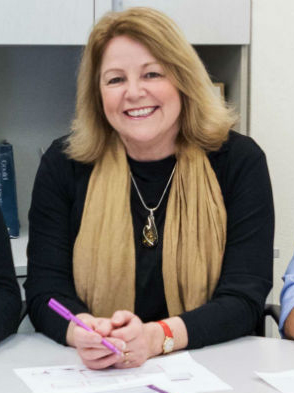 Deirdre Criddle MPS, Complex Care Coordinator and hospital pharmacist, Western Australia
What did you find most challenging this year?
Despite not caring for patients with COVID-19, both hospitals I work at experienced a prolonged run of 'bed status black' days, i.e. severe or ongoing excess pressure that requires support from external agencies. 
As a service that helps to ease bed pressures from hospitals, our Complex Needs Coordination Team (CoNeCT) has tried new and innovative ways of improving transitions of care and making early discharge safe. Having a referral-based service, then hoping to get an overwhelmed workforce to do another referral task, seemed wrong. 
Now we are working with innovators and informatics gurus who can make 'clever maths' electronic, so we can flag complexity, risk stratify and pull referrals from busy wards, rather than wait for them to be sent by exhausted clinicians.  
What would you do differently? 
CoNeCT works with patients with biopsychosocial complexity. Keeping these patients, who may be unwell, in the community can be heavy and lonely – especially those who do not have a good primary care team or a medical home. 
When your job description is defined by hospital avoidance, there is tension when your complex patients are in need of care and you advocate for them to come back into hospital. You feel for your patients, who may be reluctant to come into a busy hospital and fear that they won't be seen or heard. You also feel for the staff, who are running on empty. 
This is a dilemma for the complex care coordination team. Looking back, I would say to myself, 'it's ok to bring your sick, complex patient back to the emergency department (ED), even though the hospital is having bed status black days, if it's the safest place for them to be'. 
Be brave, trust your clinical judgement and don't take the meltdowns personally. Get to know who your champions in ED are, and build on those relationships early. It's a lot easier if the people making decisions know who you are and why you are there. 
What emerging space do you find most interesting?
The third World Health Organization Global Patient Safety Challenge. In the 'transitions of care' area, I'd focus on persuading hospital administrators that patient journeys don't end with a separation, and making 'discharge history' by transforming the process into patient-hospital handover.
Zachary Sum MPS, GP pharmacist (clinical projects lead), Victoria
What did you find most challenging this year?
Fielding so many questions about the COVID-19 vaccine. Patients were constantly calling the practice to ask about the suitability of a particular vaccine brand for their medical condition. We were also inundated with requests for brand changes and discussions about vaccine safety.
I took on a new role as clinical projects lead for the practice, which involved making our clinic one of the first general practices in the area to deliver COVID-19 vaccinations. Clinical duties aside, there was much to learn, such as achieving site requirements and ensuring clinical staff were adequately trained in vaccine preparation and administration techniques. 
We also had an influx of older patients from different GP clinics requesting vaccination. Without a comprehensive medical and medicine history, it was challenging to determine if it was safe for them to receive some COVID-19 vaccine brands. We had to contact their usual GP or pharmacy to obtain an accurate medical history to ensure they were suitable candidates for the vaccine.
What would you do differently?
Ensuring patients' medicines history is kept up to date is an important role of a GP pharmacist. Throughout the pandemic, we've seen that disruption can cause discontinuity of a patient's care throughout the primary care system.
Patients who became accustomed to telehealth consultations and obtaining repeat prescriptions electronically have missed out on a pathology referral from their GPs. With social restrictions also leading to more sedentary lifestyles, patients with chronic diseases such as hypertension, hypercholesterolaemia, or Type 2 diabetes have presented with worsening symptoms over the past 24 months. 
Now, I conduct four-way medication reconciliations with the GP, medical specialists, community pharmacists and, most importantly, the patient. 
To accomplish that, our clinical team encourages patients to return back for a physical consultation. From there, I actively take part in their care plan to ensure all medical histories and medicine changes that occurred during the pandemic are comprehensively documented and optimised. In that way, patients are reintroduced back into the system of care, continuity and the quality use of medicines.
What COVID-19 vaccination story or milestone are you most proud of?
I vividly remember a sea of fluoro-vested tradesmen entering our clinic immediately after the Victorian government announced mandatory vaccinations for their profession. The conversations I had with them were a mix of anger, defeat and hesitancy. During the following 2 weeks, I found myself being an advocate for COVID-19 vaccination and our country's tradespeople.  
Most tradesmen came into the consultation room with their colleagues. The end goal of the consultation wasn't necessarily them getting vaccinated, but rather answering queries from these concerned individuals.  
Many tradies said they were glad to have someone sit down and discuss vaccinations with them in a friendly and neutral environment, something they felt was lacking by looking at websites or visits to a mass vaccination hub.
When they do get the vaccine, it's a positive by-product of the effort you put in when addressing their hesitancy.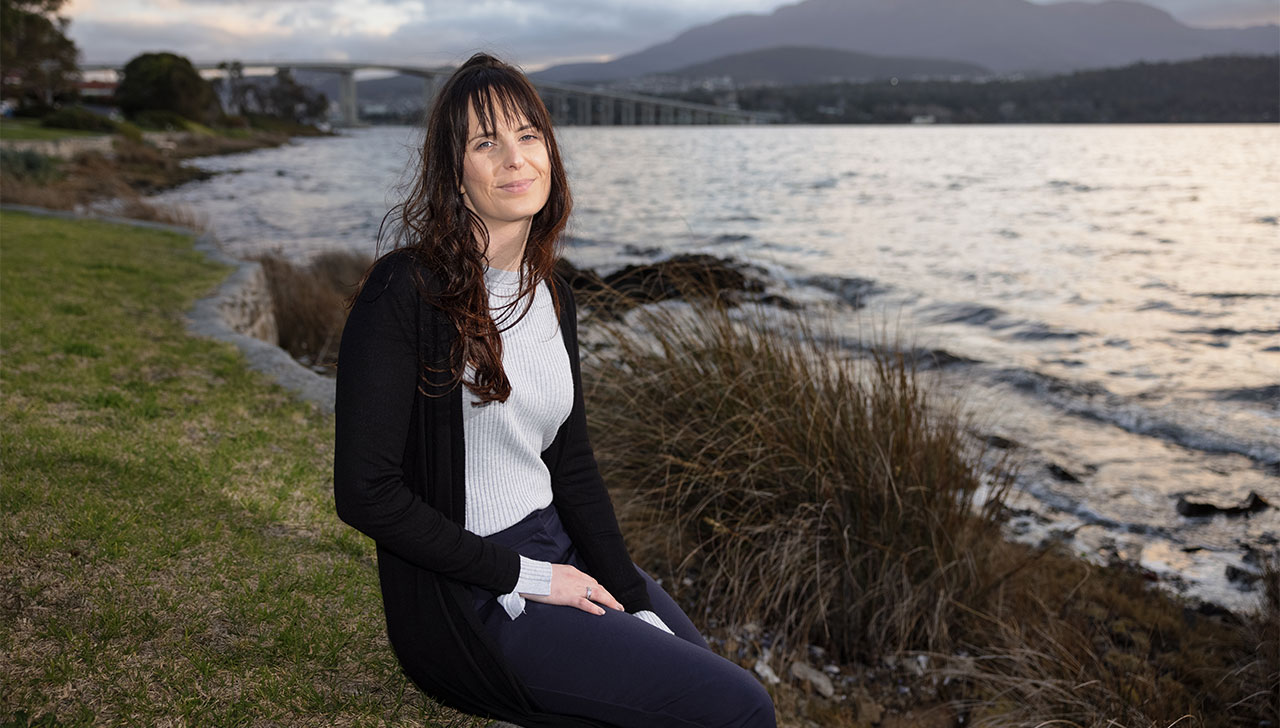 Maria Berbecaru MPS, aged care pharmacist and PSA's Early Career Pharmacist of the Year, Tasmania 
What did you find most challenging this year? 
The adoption of the first integrated community pharmacy delivered medicine supply and on-site clinical service model by a second Residential Aged Care Facility (RACF) in southern Tasmania has cemented its success in practice. 
While this is a new and exciting venture, balancing 3 hours a day across two RACFs, with a community pharmacy visit in between, has proven challenging at times. It's not uncommon for me to have days where I can't complete tasks in the allocated 3 hours, such as medicine review write-ups, medicine audits and GP follow-ups.
But overall, it has taught me to become more organised and efficient. 
What did you learn working as an aged care pharmacist in 2021?
The opportunity to work across two RACFs highlighted the uniqueness of each facility and their different needs. While there are some activities I perform across both, such as daily ward visits, psychotropic reviews, medicine-swallowing reviews, GP rounds and medicines stock checks, other tasks differ across the facilities. 
At one RACF, for example, my focus is on improving communication between nursing staff, supplying pharmacies and visiting GPs; cementing medicine procedures; and answering medicine-related queries from nursing staff on the wards. 
At the other facility, there is more involvement in clinical matters such as family conferences, education, meetings and answering medicine-related queries from clinical management.    
What emerging space do you find most interesting?
Pharmacist prescribing. It has been around, to some extent, for many years through Pharmacist Only Medicines and more recently, expanded continued dispensing and partnered pharmacist medicine charting. 
It has been proven repeatedly that pharmacists are more than capable of prescribing in different settings, with their involvement consistently reducing medicines errors. 
I would like to see more pharmacists involved in prescribing, including in aged care settings. Introducing pharmacist prescribing in RACFs would greatly assist GPs, nursing staff and management in reducing their overall workload, improving quality use of medicines and resident care.