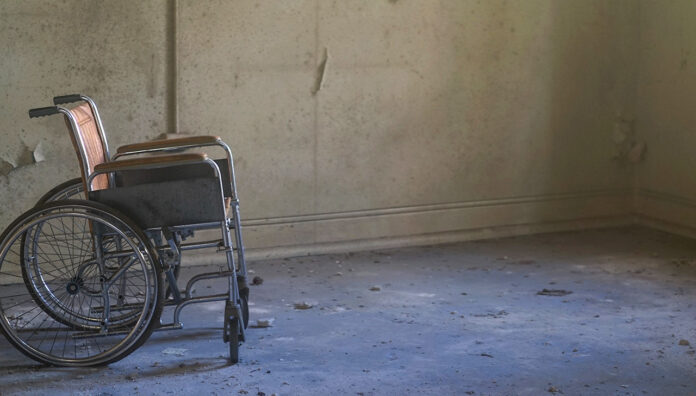 While aged care quality and safety has been put under the microscope at the royal commission, the nightmare continues for residents at risk from their prescribed medicines every single day.
The message to Government could not have been plainer. Wrapped in 148 recommendations from the Royal Commission into Aged Care and Quality (the commission), the message in February this year was that improvement was urgently needed. And that pharmacists were part of the solution in residential aged care facilities (RACFs) along with the curtailment of antipsychotic prescribing.
When the Prime Minister Scott Morrison announced the commission in 2018, just before an ABC Four Corners investigation using hidden cameras revealed a litany of abuse and harm to Australians in aged care, medicine use in RACFs was a nightmare.
Little has changed. The nightmare was confirmed in October 2019 when the commission's interim report 'Neglect',2 following evidence from 641 witnesses and more than 10,000 submissions, revealed shocking cases of denial of basic human rights, including assaults on the elderly, malnourishment, widespread over-prescribing of drugs and over-reliance on chemical restraint, unsanitary environments and poor wound treatment.
When the commission's Final Report1 was tabled in federal parliament in February this year, it was clear the recommendations demonstrated how urgently the medicine safety problems in particular needed to be addressed.
The PSA has long been campaigning for medicines services that help residents emerge from the nightmare.
'Some of the stories heard by PSA are truly horrifying … and avoidable,' PSA National President Associate Professor Chris Freeman said, urging the federal Government to spend $200 million over the next 4 years to support RACFs to directly engage pharmacists.
But, having announced on 1 March $452.2 million to address 'immediate priorities in the sector',3 which included $32 million for greater regulation around the use of restraints in care, the real start to the Government's aged care rebuilding was outlined in its response to the crisis in the May Budget announcement of $17.7 billion4 to be spent over the next 5 years.
Like the royal commissioners, Tony Pagone QC and Lynelle Briggs, PSA is concerned that with medication management a key issue of aged care reform, the polypharmacy and chemical restraint that has been the norm for now will continue for people living in RACFs – all of whom are at risk of premature death and being inappropriately medicated.
Royal Commissioner Lynelle Briggs recommended in the Final Report that all aged care facilities 'employ or otherwise retain' at least one pharmacist and other allied health staff.
Dr Andrew Stafford MPS, an aged care and dementia specialist pharmacist and academic at Curtin University, says the federal budget response to the commission is a great start.
'But it doesn't go far enough to reduce the risk of preventable medicines-related harm for people living in residential care, particularly those with dementia,' he says.
'The Royal Commission recognised that, even with a substantial investment in training care workers, the aged care sector needs better access to specialist support in dementia and complex care; services that skilled pharmacists can provide,' he points out. They need, he says, to be specifically included in the government's response to the commission, to provide regular, timely, on- site clinical services.
Missed opportunity
The commission's final report said reform was urgently needed as Australia's population continues to age, with more than 1.5 million people projected to be aged over 85 by 2058.
And its recommendations, including the establishment of a new Aged Care Act to enshrine the rights of the elderly and provide a universal entitlement for a high quality needs-based system of care, contained five that were particularly pertinent to pharmacists, see Figure 1.
The Government has already allocated $25.5 million5 to increase the frequency of RMMRs and has committed initial funding for behavioural interventions to reduce chemical restraint in RACFs.
As A/Prof Freeman said immediately after the release of the Final Report: 'After 18 inquiries over 24 years, now is the time for action to improve the care for the Australians who need it the most.'
At the same time a study in the Medical Journal of Australia6 found Medical Benefits Scheme claims for RMMRs 'are lodged for only a fraction' of RACF residents.
'The potential underuse of the program may be a missed opportunity for identifying and resolving medication-related problems in Australian RACFs,' the authors found.
FIGURE 1 – Timeline to urgent reform
31 October, 2019
3-volume Interim report: 'A shocking tale of neglect' with a fundamental overhaul of the design, objectives, regulation and funding of aged care in Australia required. Immediate action recommended.
1 March 2020
$452 million package as an initial step in responding to the report, with Government noting the 'significant and sweeping proposals for reform of the aged care sector' by the commissioners.
11 May 2021
Budget response: Five-pillar plan over 5 years including a larger workforce, better governance, more training, and more home care support.
Residential Medication Management Reviews
The Commission recommended that from 1 January 2022 pharmacists should conduct RMMRs when an elderly person enters an aged care facility, and then once every 12 months. These reviews should be extended to people in respite and transition care 'to prevent harmful medicine interactions, overuse of medication or chemical restraint via inappropriate use of antipsychotics'.
Aged care residents are currently eligible for an RMMR every 2 years unless there are significant changes to their medical condition or regimen.
Dr Stafford said more frequent RMMRs were a necessary improvement to aim for since aged care residents were, in general, older, frailer, with more chronic disease and using more medicines.
'Their clinical situation evolves constantly and the current RMMR program rules don't really support these residents' needs since 24 months is a long time between reviews,' he said.
'The inclusion of people in respite and transition care arrangements is an important development. There's lots of evidence that care transitions are a particularly dangerous time for medication safety issues to occur, and the broadening of the RMMR program to include people in these categories may reduce much of the risk.'
Dr Sarah Russell, co-founder of advocacy group Aged Care Reform Now, says the families of elderly residents strongly supported embedding pharmacists in aged care facilities and more frequent medication reviews, including investigating 'as needed' PRN medicines prescribed in RACFs.
'These checks and balances are really important,' she says. 'It would make a huge difference because things just travel along if a resident has different GPs and specialists prescribing. The issue with older people is polypharmacy so you need a pharmacist to have that overview.
'PRN is a real problem with antipsychotics. They're meant to be for exceptional circumstances but some unqualified staff will give them out every four hours. A pharmacist can look at that and say, "That's dangerous".'
Harms to patients 
Research conducted for the commission7 revealed the high level of hospitalisation of aged care residents, including 37% who attended an emergency department at least once in 2018–19. Emergency department presentations of aged care residents increased by 20% between 2014 and 2019, above the rate of people aged over 65 not in residential aged care.
The most common presentations were for falls (10.5%) and fractures (5.4%), according to the research which, for the first time, linked hospitalisation data to aged care data.
'These indicators show a large number of people in residential aged care are hospitalised each year, some for reasons that are potentially preventable. They also highlight the differences between facilities,' the Hospitalisations in Australian Aged Care 2014/15–2018/19⁷ report says.
The PSA has long rung alarm bells on medicine harms in aged care facilities.
'Twenty per cent of unplanned hospital admissions for aged care residents are a result of inappropriate medicine use. This is a game of Russian roulette, and unfortunately our older Australians are paying the price with either their life or their quality of life,' A/Prof Freeman said in PSA's Medicine safety: aged care report.8
That report, published last year, found that more than 95% of aged care residents had at least one problem with their medicine and most had three problems (including dangerous drug interactions and overdosing); 50% of people with dementia were taking medicines with anticholinergic properties, which can worsen symptoms such as confusion; and one-fifth were on antipsychotics, with more than half using the medicine for too long.
Aged care residents take on average 9 to 11 medicines daily and as the number increases the potential for medicine-related problems also increases.
Pharmacists and medicine safety in aged care facilities
A/Prof Freeman said pharmacists needed to spend 'more time on the ground' in aged care facilities to ensure safe and effective use of medicines by residents.
'Inappropriate chemical restraint and polypharmacy leading to sedation, falls and avoidable hospitalisations are some of the biggest problems in aged care. Pharmacists are the key to solving these problems,' he said.
Among her recommendations in the Final Report Royal Commissioner Lynelle Briggs included consideration that all aged care facilities 'employ or otherwise retain' at least one pharmacist and other allied health staff.
Dr Stafford said embedding pharmacists was an exciting opportunity for pharmacists to become more deeply involved in the residential care setting and would provide a career pathway for those wanting to work in aged care facilities.
'The RACF population is highly vulnerable to medication misadventure and it would be highly beneficial for pharmacists to increase their clinical work in RACFs promptly, in the interest of improving medicine safety,' he said.
'There's emerging Australian evidence about the feasibility of embedding pharmacists in RACFs and beneficial outcomes such as better documentation of allergies, adverse events and medication incidents.'
Sydney aged care pharmacist Emily Yingchu Wu MPS has, since 2012, provided services to more than 2,000 aged care residents in more than 30 facilities. She said embedded pharmacists would greatly improve continuity of care for residents and help alleviate medicine errors caused by poor chart management, record-keeping and communication among staff.
Errors most frequently occurred with shift rotations of new, weekend or casual staff. In one instance, a patient who missed out on the necessary dose of antipsychotic medicine clozapine ended up in hospital because aged care staff had inadvertently put the medicine in the pharmacy return box 'but no one knew about it'.
'There are other examples of staff misplacing the new chart sent by the pharmacy and dosing the resident with the ceased medication, or misplacing the S4D/S8 signing sheet and not dosing the resident,' she said. 'These situations, I believe, will be improved significantly with an electronic medication charting system.'
FIGURE 2 – Royal commission recommendations relating to pharmacists
Urgent review of Aged Care Quality Standards, including medication management (Recommendation 19).
Star ratings performance information of aged care services and providers for people seeking care, to be published on My Aged Care by 1 July 2022 (24).
Residential aged care providers to employ or retain allied health

professionals, including pharmacists (38).

Access and funding to specialists and other health practitioners, including pharmacists, through Multidisciplinary

Outreach Services by 1 January 2022 (58).

Increased access and funding for pharmacists to conduct medication management reviews for every resident on entry to a facility, and then annually, including respite care and transition care, by 1 January 2022 (64).
Restricting initiation of antipsychotic prescriptions in residential aged care to psychiatrists and geriatricians, by 1 November 2021 (65).
Improve data on interaction between health and aged care systems through implementation of unique identifiers for aged care facilities in the MBS and PBS, by July 1, 2022 (67).
Universal adoption by aged care sector of digital technology and My Health Record, by 1 July

 

2022 (68).
Reference: Royal Commission into aged care quality and safety. Final report: care, dignity and respect. 1
In another instance, Ms Wu said paracetamol was overdosed 'when the registered nurse did not notice the GP had already charted the max dose for the patient but did not cross it out on the nurse-initiated list'.
As well, she said 'some facilities don't have an efficient system to record and order injections suchas Neo B and Prolia due to long dosing intervals, which can 'lead to early or late injections and sometimes missed doses and no one knows'.
Brisbane Aspect Health aged care pharmacist Eleonora Baronio MPS said her company's model of pharmacy service was designed more than a decade ago around the principle of embedded pharmacists. Aspect Health services RACFs from northern NSW to Gympie, including Brisbane, the Gold Coast and Sunshine Coast.
'We ensure every one of our client facilities has a dedicated aged care pharmacist,' she said. 'We are focused on placing residents in the centre of aged care.'
The pharmacists are responsible for clinically screening all medicines to ensure they are safe and resident-appropriate, maintaining accurate medication charts to enable easy administration by facility staff, ensuring medicine safety and continuity during transition of care, and attending medication advisory committee meetings.
'There are other examples of staff misplacing the new chart sent by the pharmacy and dosing the resident with the ceased medication, or misplacing the S4D/S8 signing sheet and not dosing the resident.'

Emily Yingchu Wu MPS, NSW aged care pharmacist
Dr Stafford said there needed to be careful consideration of a sustainable funding model because 'the CPA is not an appropriate way to fund pharmacists working in RACFs'.
'A better option would be to allow individual pharmacists to bill the MBS for services provided in RACFs, with discrete MBS items that clearly specify what activities pharmacists may undertake in that practice setting,' he said.
The commission suggested allied health professionals could operate under a blended funding model, including a capped base payment per resident and an activity-based payment for each item of direct care provided.
However, patients will miss out on the undoubted benefits of these recommended reforms unless funding is made available in future reforms.
Chemical restraint
Some of the most shocking evidence to the commission related to the widespread sedation or 'chemical restraint' of aged care residents – often with dementia – to control behaviours such as anxiety and aggression.
The use of psychotropic medicine was not clearly justified in 90% of cases in which they are prescribed in aged care, the Interim Report found. Stricter requirements for prescribing antipsychotic medicines for people in RACFs and that only a psychiatrist or geriatrician should be able to initiate treatment was recommended.
The scale of chemical restraint was outlined in evidence from Associate Professor Juanita Breen (formerly Westbury), Senior Lecturer in Dementia Care at the Wicking Dementia Research & Education Centre at the University of Tasmania.9 Her study of 11,500 residents in 139 aged care homes across six states and the ACT found that 22% of aged care residents were taking antipsychotics, 41% antidepressants and 22% benzodiazepines 'on a regular basis; largely daily'.
The most commonly prescribed antidepressant was the sedating agent mirtazapine (12% of residents), with tricyclic antidepressants taken by 4%, sodium valproate (5%) and carbamazepine anticonvulsants (1%).
'Although pharmacists are funded by the federal Government to review medications of residents in Aged Care Homes they reported resistance from GPs and staff to suggestions to reduce psychotropic use,' her submission states.
Ms Baronio says that in her experience there had been considerable work done in recent years in education, transparency, benchmarking and deprescribing chemical restraints where appropriate.
'Our pharmacists work very closely with healthcare teams in RACFs in this area and we have developed a number of reporting tools to assist deprescribing.
'It is a complex, evolving situation, which is not always easy to address or accurately quantify,' she said.
Dr Russell from Aged Care Reform Now said she was often contacted by families trying to stop or review antipsychotic drugs prescribed for their loved ones.
She recalled the case of an 85-year-old man hospitalised after a fall, who was diagnosed with dementia without his hearing aid in place. He  was then transferred to an RACF and put on a suite of drugs he had never taken before.
When his wife eventually obtained access to his medication chart, she found the aged care facility GP had prescribed risperidone (antipsychotic), oxazepam (benzodiazepine), mirtazapine (antidepressant) and a norspan patch (opiate).
'He was a compete zombie and his wife spent the last month of his life trying to wean him off the drugs,' Dr Russell said.
'She felt the sedating effect of these drugs robbed her of spending precious time with her husband.' 
Government's budget response
High quality care for the elderly, delivered with compassion and respect and based on clinical assessment, was the call to action of the commission for systemic reform of the sector that provides care to 1.3 million Australians.
The Government says it has delivered. Federal Health Minister Greg Hunt pointed to the five-pillar aged care reform plan it announced in the Budget (see Box 1), which included a mandated daily 200 minutes of front line care to RACF residents, better food with a $10 daily per resident fee supplement, and $67.5 million to further reduce reliance on physical and chemical restraint as well as the drafting of a new Aged Care Act.4
BOX 1 – Five pillars of aged care reform
Home care (at home support)
Residential aged care services and sustainability (ensuring needs are met)
Residential aged care quality and safety (improved access)
Workforce (bigger, more highly skilled)
Governance (new legislation)
There was also some money for medicine-related initiatives including $45.4 million to introduce electronic medication charts in RACFs, increasing use and integration of My Health Record and establishing digital support for transitioning between aged care and hospital settings, as well as another $74.8 million earmarked to strengthen regulation and reduce chemical and physical restraints.
And while this response was welcomed by PSA as laying the 'foundation for rebuilding our aged care system from the ground up', A/Prof Freeman says 'person-focused care and collaborative care teams need to be at the centre of this reconstruction' which includes pharmacists.
'If we are serious about providing dignity and quality of life to people living in aged care facilities, it is clear that "business as usual" with medicines cannot continue and more needs to be done.'
References
Royal Commission into aged care quality and safety. Final report: care, dignity and respect. 2021. At: https://agedcare.royalcommission.gov.au/publications/final-report
Royal Commission into aged care quality and safety. Interim report: neglect. 2019. At: https://agedcare.royalcommission.gov.au/publications/interim-report
Australian Government. Ministers. Department of Health. Respect, care and dignity – aged care royal commission $452 million immediate response as government commits to historic reform to deliver respect and care for senior Australians. 2021. At: www.health.gov.au/ministers/the-hon-greg-hunt-mp/media/respect-care-and-dignity-aged-care-royal-commission-452-million-immediate-response-as-government-commits-to-historic-reform-to-deliver-respect-and-care-for-senior-australians
Australian Government Ministers. Department of Health. $17.7 billion to deliver once in a generation change to aged care in Australia. 2021. At: www.health.gov.au/ministers/the-hon-greg-hunt-mp/
Prime Minister of Australia. Response to aged care royal commission interim report. 2019. At: www.pm.gov.au/media/response-aged-care-royal-commission-interim-report
Sluggett JK, Bell SJ, Lang C, et al. Residential medication management reviews in Australian residential aged care facilities. Med J Aust 2021;214(9):432–3.
Royal Commission into aged care quality and safety. Hospitalisations in Australian Aged Care: 2014/15–2018/19. Research paper 18. February 2021. At: https://agedcare.royalcommission.gov.au/sites/default/files/2021-02/research-paper-18-hospitalisations-australian-aged-care.pdf
Pharmaceutical Society of Australia. Medicine safety; aged care. 2020. At: www.psa.org.au/advocacy/working-for-our-profession/medicine-safety/aged-care/
Royal commission into aged care quality and safety. Statement of Dr Juanita Westbury. At: https://agedcare.royalcommission.gov.au/system/files/2020-06/WIT.0117.0001.0001.pdf