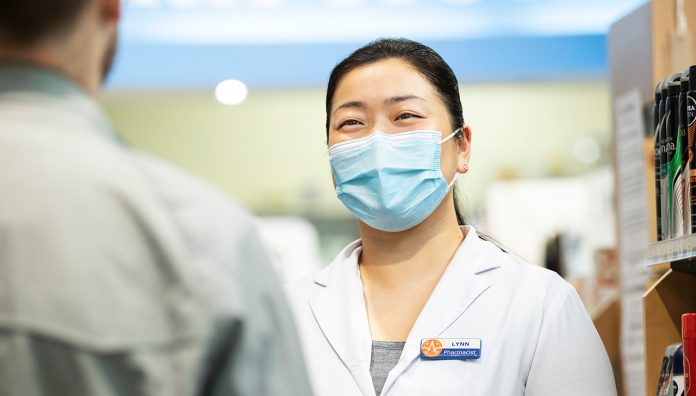 Medicine-related COVID-19 measures, including Continued Dispensing arrangements and the Home Medicines Service, will continue for at least another six months. 
Temporary Continued Dispensing Emergency Measures were originally put in place during the bushfire season and extended when the COVID-19 pandemic unfolded. The measures were due to expire on 30 June, before being extended again until 30 September.
The federal Minister for Health Greg Hunt announced on Friday they will now continue until 31 March 2021. This includes in New South Wales, where Chief Health Officer Dr Kerry Chant yesterday extended the expanded emergency supply provisions in line with the rest of the country. 
The Home Medicines Service will also continue until the end of March 2021, so people in home isolation and other vulnerable people can get the medicines they need delivered to their door.
To date, more than 1.1 million deliveries have been made by more than 4,600 pharmacies through the service. 
Digital image prescriptions will also continue until 31 March 2021, including a waiver for a patient signature if it is impractical to obtain, and a waiver for the pharmacist's signature on prescription record forms as long as the record is not handwritten.
Pharmacists should check the legislation in their specific state or territory. A summary of regulatory changes can be found here.  
Make the changes permanent
The PSA National President Associate Professor Chris Freeman welcomed the extensions, but called on the government to make Continued Dispensing arrangements permanent.
'With COVID-19 still posing considerable risk in parts of Australia, these arrangements are important to ensure Australians can continue to safely access essential medicines,' he said.
'We continue to urge the government to make emergency supply provisions of this nature standard practice and it is important that all Australians are supported and have access to vital medicines when faced with an emergency or disaster.'
Speaking to Australian Pharmacist in July, Dickson Yan MPS, a pharmacist owner at Capital Chemist in Bowral, NSW, said the continued dispensing arrangements had been a good thing for his regional town, particularly for people who were reluctant to leave their homes for fear of contracting the virus.
The pharmacy continued to deliver dispensed medicines without the need for customers to go outside.
His pharmacy also encountered visitors who had left their prescription at home and needed an emergency supply, Mr Yan told AP. He wanted to see the arrangements continue for the convenience and safety of his community.
Other updates
Mr Hunt announced the extensions on World Pharmacists Day (25 September) last week, and took the opportunity to thank members of the profession.
'Our Government acknowledges the outstanding work of Australia's pharmacists and pharmacy staff in communities across the nation,' he said on Friday.
Mr Hunt also announced two improvements to community pharmacy programs through the Seventh Community Pharmacy Agreement (7CPA), from 1 January next year. 
These include increasing the base cap of the Dose Administration Aids program from 30 to 60 services per week, allowing pharmacists to provide this important service to more patients each week.
The government will also boost its investment in the Rural Pharmacy Maintenance Allowance, to ensure people living in rural, regional and remote Australia have access to medicines and pharmacy services.