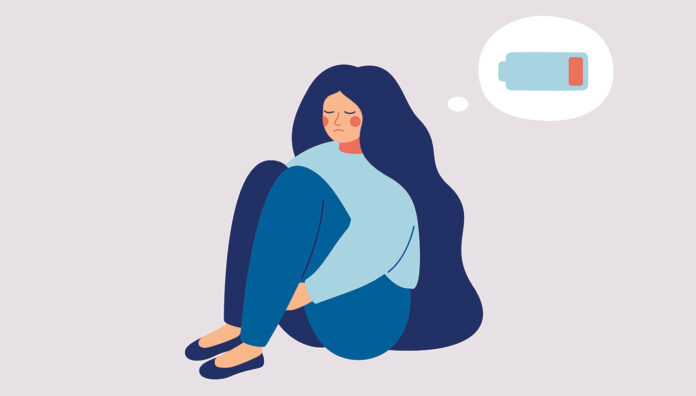 Pharmacists continue to be integral in helping their communities through COVID-19, but pharmacists themselves need more support, according to an international panel of experts.
At an International Pharmaceutical Federation (FIP) webinar last week, panellists including PSA National President Associate Professor Chris Freeman shared how pharmacists across the globe have quickly adapted to new conditions.
But long hours and rapid changes have taken a toll on these valuable healthcare professionals worldwide, they said.
Fast-tracking pharmacist innovation
Pharmacy services have accelerated across the globe in response to the COVID-19 pandemic.
A/Prof Freeman described how in Australia, restrictions caused by the pandemic have led to efficient upgrades to pharmacy practice.
'Australia was on a pathway to electronic prescriptions anyway, but at a very slow rate,' he said. '[After] the pandemic struck, there was rapid escalation of this service.'
In Costa Rica, strategies to improve the supply of medicines in a hospital setting were implemented, hospital pharmacy director Esteban Zavaleta told webinar attendees.
The country's Ministry of Health permitted the home delivery of medicines to chronic disease outpatients to prevent exposing high-risk populations to COVID-19 in hospitals. Electronic prescribing was also implemented for the supply of opioids, allowing patients with terminal diseases to receive their medicines at home. 
While the second and third waves raged across Europe, clinical pharmacy adapted through the creation of new roles for pharmacists on COVID-19 wards. 
'Novel therapeutic modalities and repurposed medications required deep understanding of how to interpret evidence-based data,' said Andras Sule, President of the European Association of Hospital Pharmacists.
Hospital pharmacists have also been heavily involved in the running of vaccination centres across the continent.
Cases, however, have surged again in European countries with high vaccination rates that have lifted most restrictions, such as the Netherlands. While 13 million vaccinations have been administered to a population of 17.5 million Dutch residents, infections spiked by 500% in the first week of July. 
Meanwhile, the UK lifted restrictions on 19 June with infections numbering 50,000 a day.
Australia was on a path to electronic prescribing but it was at a very slow rate. During #COVID19 we've seen rapid escalation, based on necessity, to fully electronic prescriptions — Chris Freeman, national president, Pharmaceutical Society of Australia pic.twitter.com/38NeeAsktP

— FIP (@FIP_org) July 12, 2021
Pharmacists and disaster preparedness
What is apparent across the world is that pharmacists were not previously factored into most countries' pandemic or disaster plans. However, this is something that will likely change following the COVID-19 pandemic.
'In Australia, one of the [post-pandemic] reflections will be [on the] over-reliance on the secondary or tertiary healthcare sector rather than focusing on primary care, which has a greater footprint around the country,' A/Prof Freeman said.
But another key area to be considered in the future, A/Prof Freeman said, is preserving the mental health of healthcare workers, many of whom are suffering unprecedented levels of burnout.
'I can see that around the world, pharmacists are on the brink of burnout, because of how long they've been involved in this pandemic, the long hours that they work and the [care] they provide for their community,' he said.
'I think one of the legacies of this pandemic will be some of the mental health issues that we see amongst our professional colleagues, and I think pandemic planning moving forward must have a greater appreciation for how we better protect our health professionals.'
Future resourcing
The pandemic demonstrated the value of human capital to governments, policy makers and employers, said Mariet Eksteen, lead of Professional Development and Support for the Pharmaceutical Society of South Africa.
'Around the world, pharmacists are on the brink of burnout, because of how long they've been involved in this pandemic, the long hours that they work and the [care] they provide.'
'If it wasn't for the healthcare workers, none of this would have been possible,' she said.
Ms Eksteen takes particular umbrage with the term 'retail' when referring to community pharmacies, as it focuses too heavily on consumerism. 
'It's because of that retail environment, [the] push for sales and services and the need for extended hours that really contributes to burnout and suffering,' she said. 
A/Prof Freeman agreed that human resourcing is an issue, with many pharmacists expressing how challenging it has been to hire new or temporary staff to fill the gaps when a break is needed, particularly in rural and remote areas.
But it is also the rate of change fuelled by the pandemic that is causing endemic fatigue, with no discernible end in sight.
'We can see that there is now some hope, but at the beginning of the pandemic, given the rate of change of health policy, the requirements for pharmacies to stay open when other health professionals like GPs closed their doors, and for pharmacists to do extended hours, created fatigue,' A/Prof Freeman said. 
What this highlights, he said, is how critical the role of professional organisations such as PSA are in providing support. 
Professional bodies provide information to pharmacists to keep them aware of health policy changes, as well as advocate for things such as opening up borders to allow health professionals through, so that the health workforce can be relieved in areas doing it tough.
Hospital pharmacists have similarly been feeling the burn, said Mr Zavaleta. However, support measures have been put in place in Costa Rica to counteract the damage.
'For instance, pharmacists who [were] infected by COVID-19 had paid leave, and there was also really great support from psychologists and psychiatrists if their burnout was really out of control,' he said.
'But as [A/Prof Freeman] mentioned, it's really important to make a plan to avoid this kind of situation in future pandemics or disasters.'