In one of the most challenging years on record, pharmacists have gone to great lengths to fill healthcare gaps and adapt quickly to change. Here, eight pharmacists reflect on some of their standout experiences.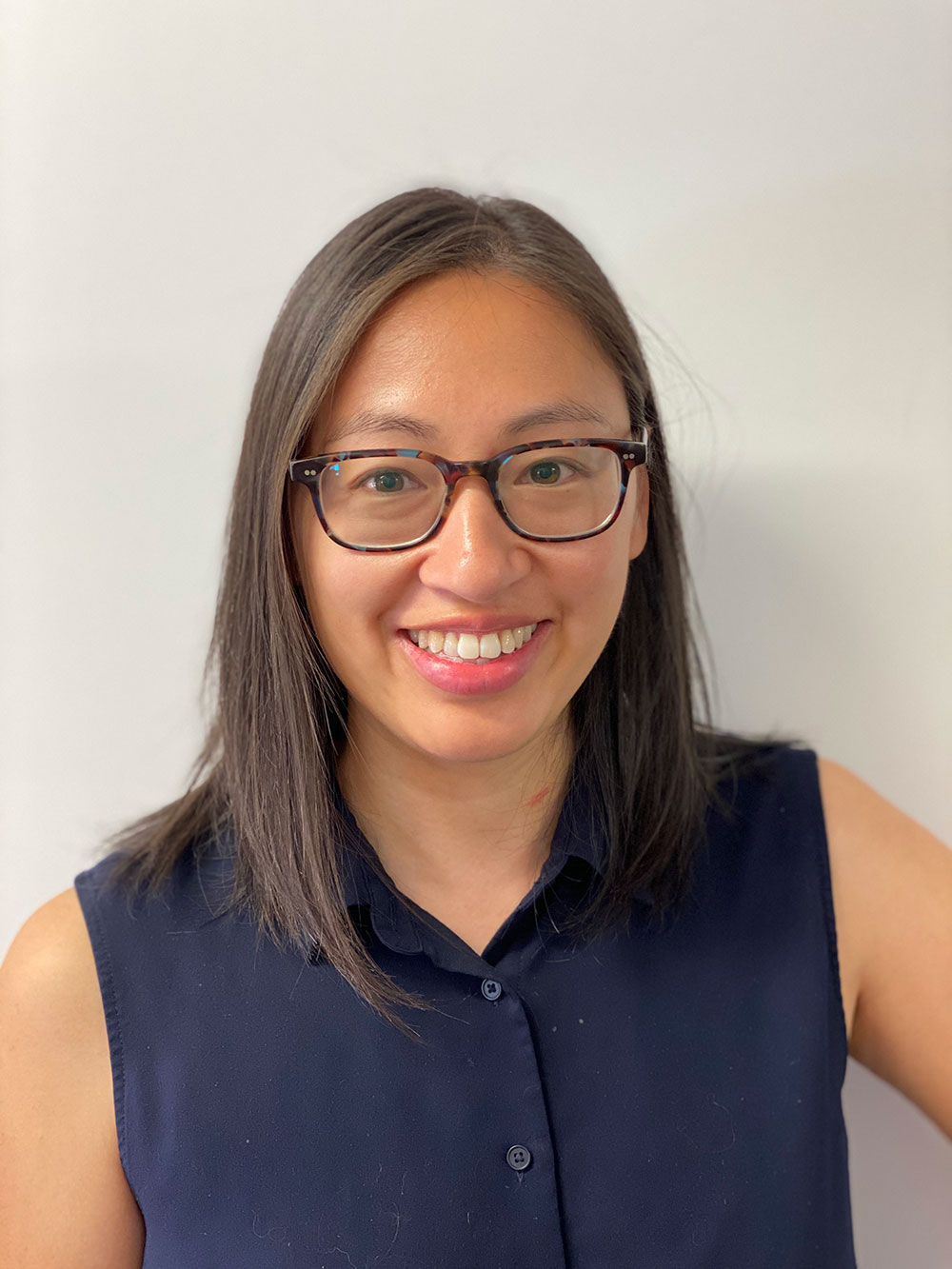 Tanya Tran MPS, South Australia
General practice pharmacist
What has been your biggest professional challenge this year?
With two lots of COVID-19 clusters in SA this year, I have had to work from home for the first time in my career. Although I could connect with my colleagues via email, phone and instant message, it's certainly not the same as in-person communication where you can engage in some small talk and have a laugh. 
What are you most proud of in 2020?
We recently set up a transition of care process for patients discharged from metropolitan hospitals. All separation summaries are forwarded to me so I can do a medication reconciliation, update new diagnoses, add recalls if needed for future scans or blood tests and ask reception to organise follow-up appointments with the patient as per the management plan. I will then organise a medication review for patients who have had many changes to their medicines. 
This has saved doctors time, prevented medicine misadventures and ensures any issues are followed up. 
Post-pandemic, how would you like to see the pharmacy profession evolve?
I would like to see increased remuneration for pharmacists in general practice and aged care. The evidence for our value is there and our clinical expertise is highly regarded.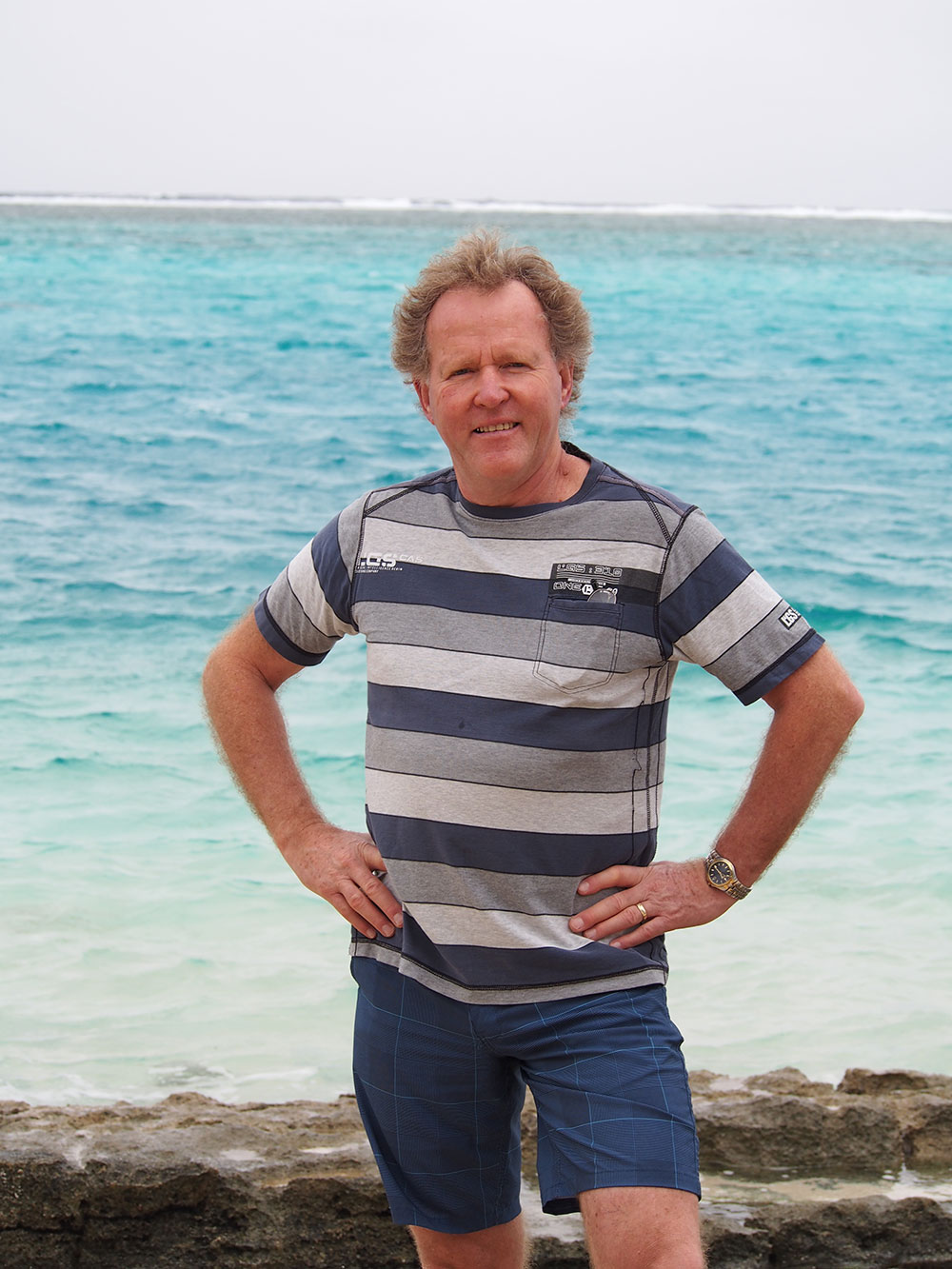 Brian Hanafin MPS, Tasmania
Community pharmacy co-owner
What are you most proud of in 2020?
I'm very proud of the support we were able to provide to our customers during the North West coast lockdown. Many of our customers, especially older people, were fearful of the COVID-19 outbreak. By providing home delivery, we were able to offer moral support as well as assurance that we would look after them. A number of our patients were so grateful to have a health professional visit and spend time with them at home.
How did your pharmacy practice adjust to the pandemic?
During lockdown we split our pharmacy team into two groups, limited customer numbers and socially distanced. As much as possible, we encouraged customers to order by phone or electronically, and then we delivered that order.
Post-pandemic, how would you like to see the pharmacy profession evolve?
During the pandemic, many others in the health industry were unavailable, leaving pharmacy to become the default place for sound, sensible advice and support. I would love to see this new confidence in our place in the health community used as a platform to continue expanding our role, especially with vaccinations.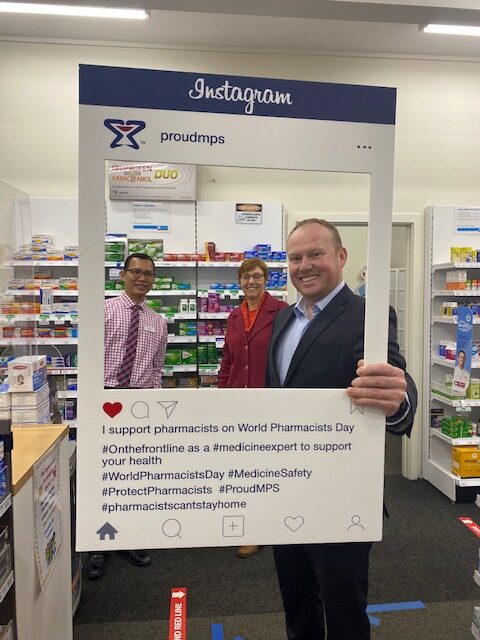 Steven Nguyen MPS, ACT
Community pharmacist
What are you most proud of in 2020?
Realising how important we are to the community. We're at the frontline of health care and we're able to help people in so many ways.
When patients with minor symptoms of cold and flu have been refused care by doctors, they have been sent to pharmacies.  
We have the protocols in place to ensure social distancing, ask questions about their symptoms and advise the right over-the-counter medicines to treat their symptoms.
How did your pharmacy practice adjust to the pandemic?
Changing the way we communicate with GPs was a big undertaking. A lot of our contact has been through phone and email, even though the latter is not a regulated communication method.
We had to purchase an extra fax machine and put in another phone line to manage the volume of calls and prescriptions coming in, particularly from nursing homes. 
We also had to change the layout of the pharmacy to allow for social distancing and install perspex screens at the counter along with COVID-19 signage, as well as ensure all our staff were wearing masks and gloves. 
What are you looking forward to in 2021?
I hope that pharmacists will be acknowledged for the vital role we play in primary healthcare via regulatory changes, an inclusion in the COVID-19 vaccine delivery program and adequate remuneration.
Our wages are really low compared to other healthcare professionals, despite all the training we need to do and the responsibility we have to the public.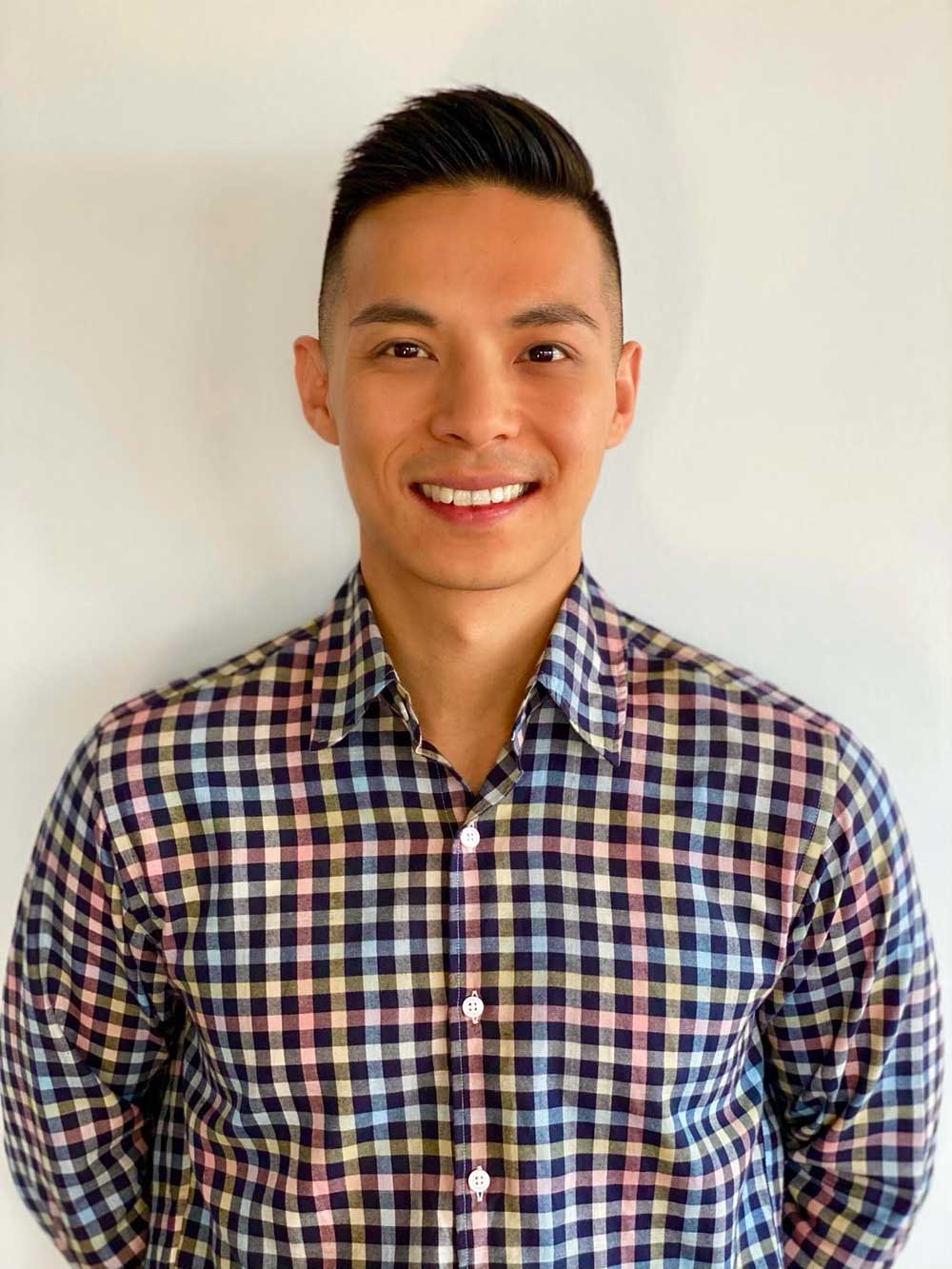 Kevin Ou MPS, New South Wales
Community pharmacist and
PSA Training and Delivery Lead
What are you most proud of in 2020?
Delivering mental health training to pharmacists, particularly to those in bushfire-affected areas. It's been so rewarding to see the impact the training has had on pharmacists. Many of them have told me that they've been able to implement the skills they've learnt straight away, which has helped their patients to go on a mental health plan or see their GP to get the professional help they need.
What's the most important thing you've learnt as a pharmacist during the pandemic?
To be adaptable and agile. As pharmacists, we've had to deal with so many changes to the way we work, particularly regulatory changes.
It's not easy to transform your practice overnight, as well as help patients who are experiencing increasing levels of frustration and anxiety.
We also need to remember to take breaks when we need them and to look after ourselves so we can be there to look after our patients. 
Post pandemic, how would you like to see the pharmacy profession evolve?
I hope all the things we've learned this year will contribute to our scope of practice going forward. Pharmacists have shown that we're more than capable of delivering vaccination programs, so hopefully our scope in vaccines will continue to expand, including and beyond the COVID-19 vaccine.
I'd also like to see pharmacists embrace technology. Telehealth has proven to be very effective this year. Being unbound by location, we can consult and deliver patient care to a wider range of people.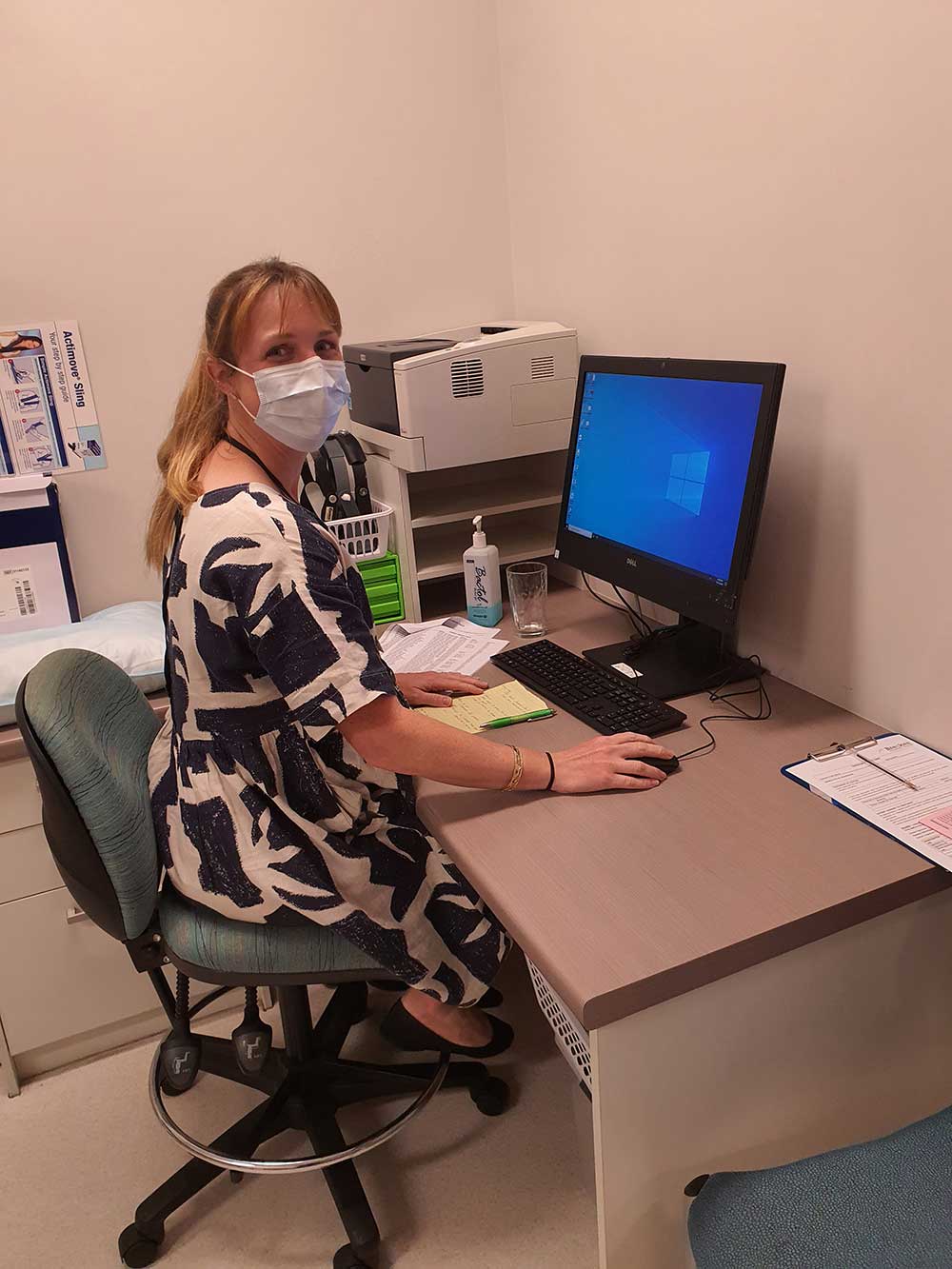 Kim Wallis MPS, Western Australia
General practice pharmacist and consultant pharmacist
What has been your biggest professional challenge this year?
I had just started in my new role as a general practice pharmacist when COVID-19 first hit, so there was a big gap in what I envisioned I'd be able to offer, such as inviting patients to come in to discuss their medicines or conducting spirometry tests, and what I actually was able to do.
It was also difficult to try and embed myself in a new practice during a time of rapid change where new ways of operating continued to evolve, such as carpark consults for most of the doctors. 
What are you most proud of in 2020?
We tried to change our communication approach with patients to ensure they were getting the care they needed. One of the things we did was touch base with groups of vulnerable patients who have mental health issues and were at-risk groups for contracting COVID-19.
I had an antenatal patient who had some existing mental health issues and was quite anxious. It was helpful for her to know that she could access telehealth and that there were other options available to her.
What helped you get through this year?
Primarily good family support, but also increasing my knowledge and training. I made a conscious effort to stay on top of new literature and regulations so I felt comfortable with the changes that were coming through.
What are you looking forward to in 2021?
I'd like to be able to help patients get on top of their chronic diseases. We've developed a survey that's linked in with the AusDI risk assessment tool for patients to fill in while they are waiting to see their doctor. The survey addresses chronic disease and aims to pick up some of the symptoms that may have been overlooked during the peak of COVID-19. 
Our focus in the practice will be trying to prevent the second wave of morbidity that is a potential outcome of the pandemic by addressing chronic disease.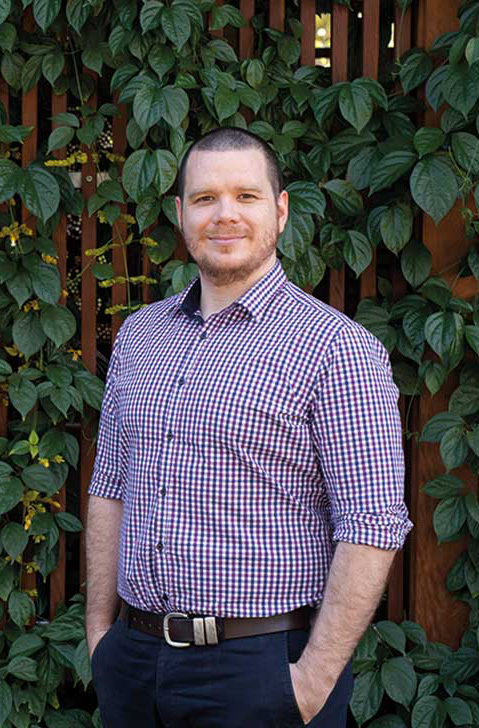 Samuel Keitaanpaa MPS, Northern Territory
How did your pharmacy practice adjust to the pandemic?
Like many pharmacies, we had to reassess the level of personal protective equipment and staff protections we had in place. The stock disruptions were the biggest adjustment given this is already an issue in rural areas, but we were able to leverage this into building more flexible management strategies with our patients and GPs.

What are you looking forward to in 2021?
The return of conferences, new medicine safety reports, potential MBS items and broad uptake of electronic prescriptions. 2020 forced many of us to isolate, so I think we are going to see lots of passion, discussion and new ways of thinking in 2021.
Post-pandemic, how would you like to see the pharmacy profession evolve?
The responses to COVID-19 saw a rapid uptake of digital tools to reform some of the archaic processes around medicines supply and prescription management. I think this has shown that many of the workflow issues we have can be solved by embracing new ideas and technology.
I want this to continue into 2021, as well as see other aspects of pharmacy practice enabled by technology to maximise our reach to locations where we can't realistically be physically present.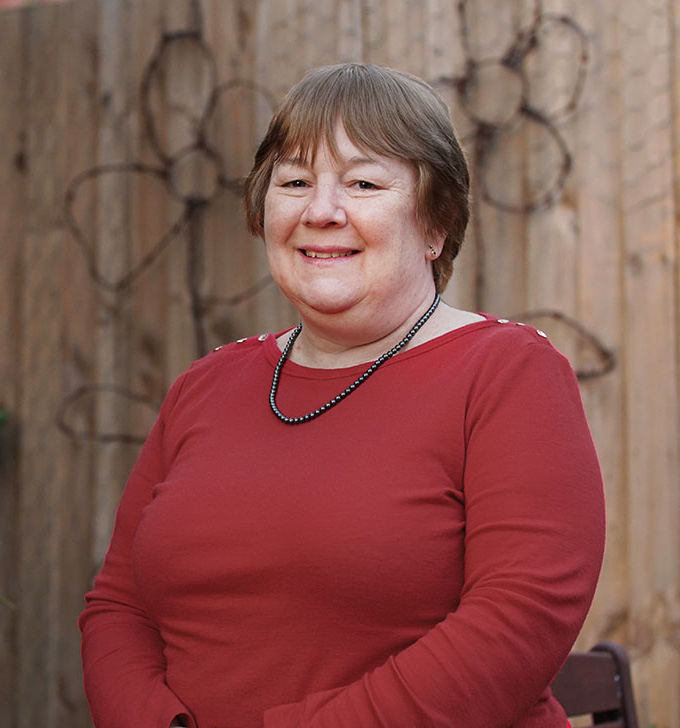 Kay Dunkley MPS, Victoria
Executive officer of Pharmacists' Support Service (PSS) and
Doctor Well-Being Coordinator at Australian Medical Association Victoria, and PSA's 2020 Pharmacist of the Year
What has been your biggest professional challenge this year?
2020 was a year of relentless pressure on the pharmacy profession and the broader community, which challenged us [PSS] to find the best ways to support our pharmacy colleagues on the frontline. As well as responding to calls, we were involved in webinars and used social media, our website and pharmacy publications to provide information, resources and our support to pharmacists in need.
What are you most proud of in 2020?
I am really proud of the PSS volunteers who were at the coalface taking calls from distressed pharmacy colleagues. We would not exist without them, yet they remain the anonymous unsung heroes of PSS.
I'm also very proud to be a pharmacist at a time when pharmacists were consistently available to provide health care to the Australian community despite the risks to their own health. 
Pharmacists, pharmacy interns and students have all shown incredible flexibility, adaptability and resilience.
I am both humbled and proud to have been selected as the Pharmacist of the Year in 2020. This honour really belongs to the many members of the pharmacy profession who have gone above and beyond this year.
Post-pandemic, how would you like to see the profession evolve?
It would be wonderful if pharmacists continue to be recognised for the value of care we provide. There needs to be a more structured career path for community pharmacists, akin to that available in hospital practice, including training in management and leadership skills. 
We also need a system for remuneration for the services provided in pharmacies so that staff with these skills can be rewarded. We can no longer rely on supply functions to adequately fund our work. 
Pharmacy has a huge potential to increase our role in primary care as a trusted source of information, resources, advice, care, assessment, treatment and support. The majority of the Australian population spend little time in acute care situations and we need to be there to ensure quality use of medicines and access to health care at all times.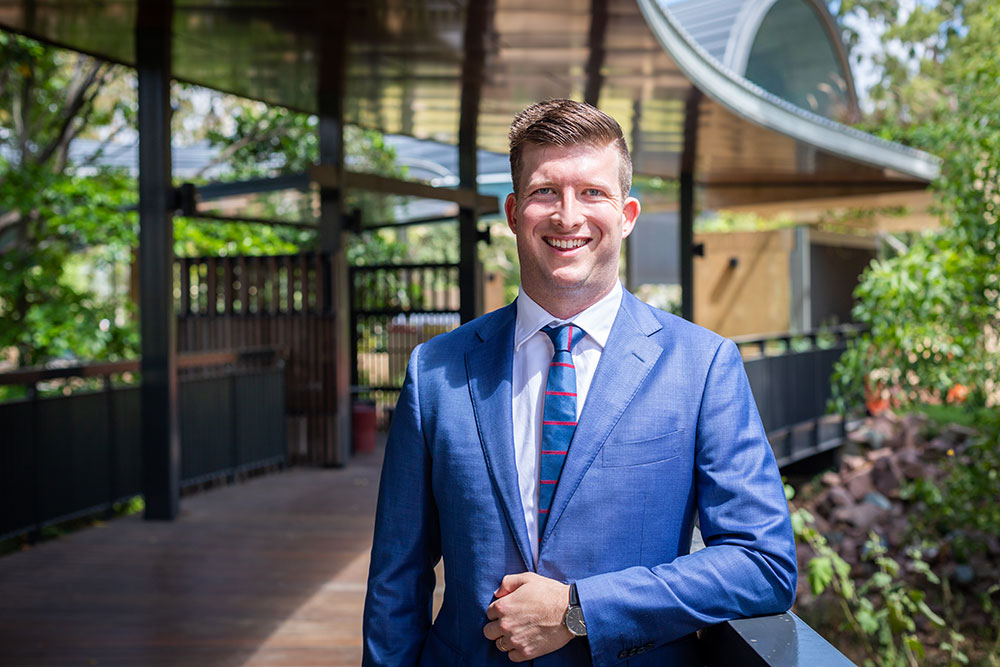 Shane MacDonald MPS, Queensland
Community pharmacist and PSA Queensland Branch President
What has been your biggest professional challenge this year?
Coping with the tremendous amount of changes that have occurred due to COVID-19 in both my roles. In community pharmacy, we've implemented digital image prescriptions and e-prescriptions; and in the education sector, there have been dramatic changes to learning in the online space.
What are you most proud of in 2020?
Besides being proud of how pharmacists pulled together for the benefit of our communities, I was personally honoured to be able to represent Queensland's pharmacy community by addressing the Queensland parliamentary inquiry into the government's health response to COVID-19 on behalf of PSA.
Post-pandemic, how would you like to see the pharmacy profession evolve?
Pharmacists have proven throughout 2020 how essential we are as a profession. I would like to see the continual movement of pharmacists providing our communities with the services and knowledge we possess. 
As medicines experts, pharmacists should be further empowered in the responsibility and accountability of medicines safety, play a more significant and hands-on role in the transition of care space, and be fully embedded into healthcare teams wherever medicines are present.